So my kill-switch/start button is fried. (It's a long story that won't get into at this time)
I am going to use simple push button to use as a start button without a kill switch. I am need to pull the wires from the assembly but I don't know which which wires to connect. I'll get a new assembly later, but for now I am in a pinch and I need to do it this way. I know this is probably super simple for most people, but I get nervous with anything electrical that I am going to do something wrong.Anyone able to draw up a simple digram for me to follow? it would be super helpful.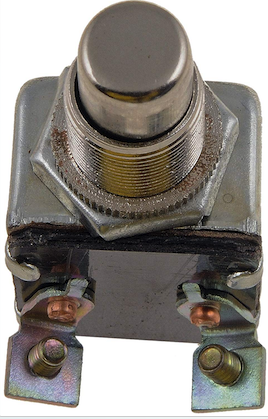 __________________________________________________
Father,
3ds Max Specialist, Modeler, Animator, Graphics Technical Specialist
, U.S. Navy Veteran, Rider of the K.
Current Ride: The Vitamin K Project, (code name: K1000SR)
VIN: WB1051401F0051627
ENG:FBM098745K342840575
_______________________________
Past Rides: 1970 R50/5, 1975 R90S, 1982 R65LS, 1978 KZ1000, 1986 SRX600