smithy
Life time member
I wasn't expecting to be bringing the bike back on the ute. I was having a great ride on a top morning until I got to Gloucester and things went pear shaped. The bike lost all drive, it can get all gears but still wont drive, clutch seems to work fine but there is a grinding noise coming from the gearbox when in gear and the wheel is turned , I suspect it could have striped some splines I will check it out tomorrow. I would have liked to have been there to help with the spragg, I'm sure you'll get it all back together with no problems Tom.
I'm lucky to have a wonderful wife that travelled 3 hours in the ute to collect me, while I waited in the air-conditioned comfort of the Gloucester bowling club drinking ales, thanks Kay. What a suck hole I am!  
Not a good look for a K, Yes the project bike Gaz
Enlarge this image
Reduce this image
Click to see fullsize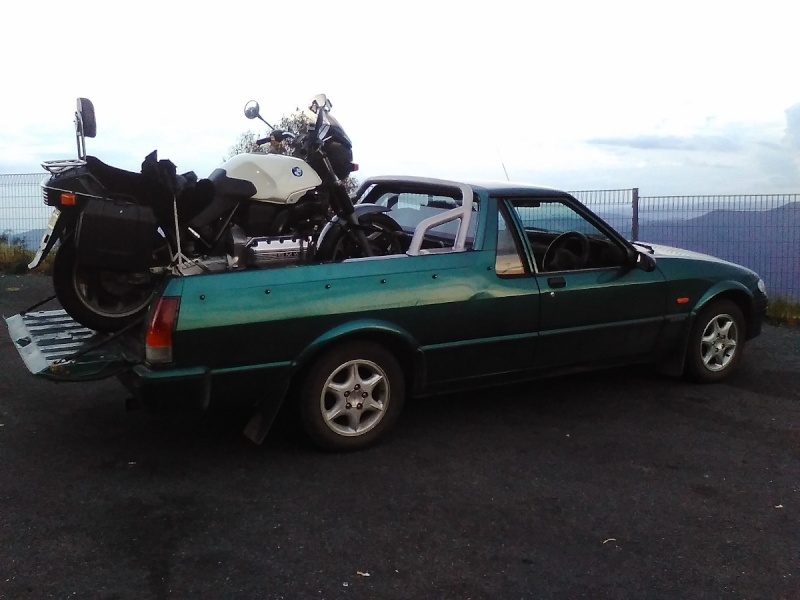 And this is what I found, hardly surprising it wouldn't drive!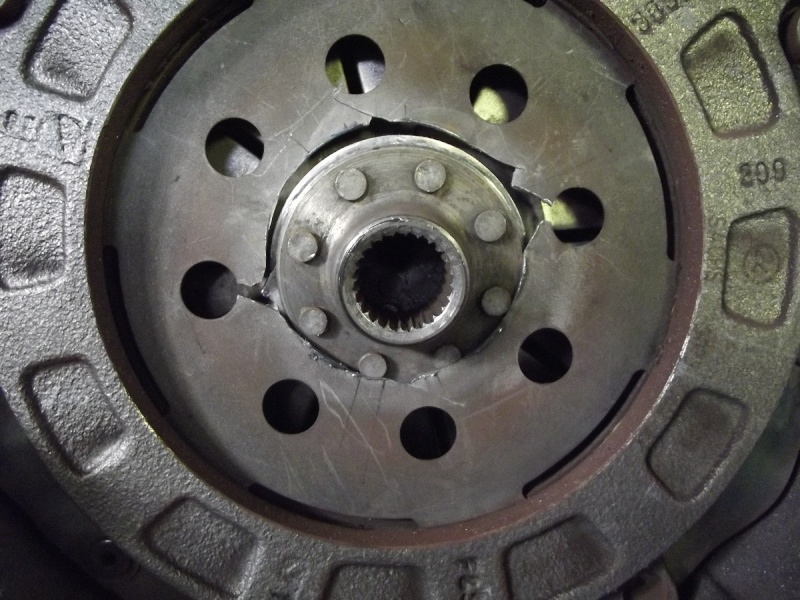 Now to find what's caused it to happen. Clutch plate has no manufactures name on it that I can see and measures 5mm, I fitted it about 5000 km's ago with a new Pressure plate and cover. In recent weeks I had noticed that the clutch cable adjustment had been varying from tight to loose, and I thought that I had a shagged cable! at least I know the cable is fine now. Could it be a result of an unbalanced clutch assembly!  Any Ideas on causes appreciated.

__________________________________________________
87 K100rs : Vin 9462 
86 K100rt : Vin 9901
Naked
98 K1100lt: Vin 8044