KeithK

active member

I am in the middle of a RS to LT handlebar switch. On my new dash pad, I now have 4 switch locations instead of the 3 that I had on my RS pad, and I have a new powerlet socket hole.
I am going to wire in a powerlet to the new dash pad and thought since I have an additional switch location, it would be a great opportunity to add a switch for the new powerlet (I am planning to use the non switched hot terminal in the anti-theft connector). I have been looking online for a couple weeks now and haven't had a whole lot of luck finding a new switch, what are my options for the physical switch? I already have the hazard, ABS, and heated grip switches in the dash pad so I want something with either a different "icon" or even no "icon". 
I have only found one option at this point, located on this site: https://www.motobins.co.uk/mobile/bmw-parts3.php?bikeref=&P=3&model=&M1=93&M2=16590
Has anybody used something like this, and if so, what tile did you use/where did you get the tile?
Also, can anybody help with the correct powerlet socket to fit in my dash pad hole, and not interfere with anything behind it? Do I need to use an elbow socket like this:
http://www.powerlet.com/product/powerlet-socket-low-profile-kit/285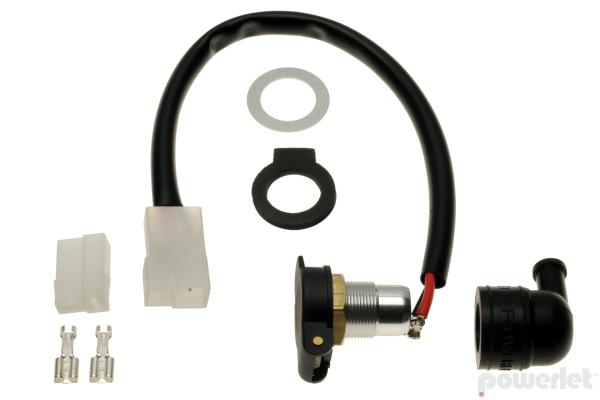 Any other input on my project would be appreciated!