Bumblebee
Silver member

My K100RT came from the factory with knee pads on the tank.  For the last 20+ years my knees have been uncomfortably banging into the fairing.  Had a chance to ride another K100, same everything, just no knee pads.  Knees fit comfortably into the faring pockets.  So as soon as I was home I removed the kneepads with a pair of vice grips.  They were stuck on and I do mean really stuck!
This is what the tank looked like after kneepad removal.
To remove the adhesive I tried several things.  Nothing really worked.  I had decided I would need to repaint the tank.  At the automotive paint store we were trying to match the "Stratus Gray" BMW color without much luck.  The clerk asked what was wrong with the tank, I showed him, he said you don't need to repaint that.  Then handed me this: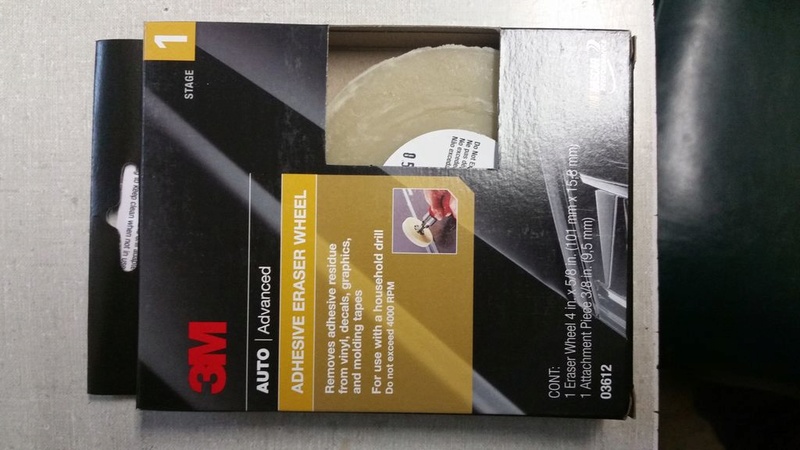 Went home, read the instructions, put it in the drill -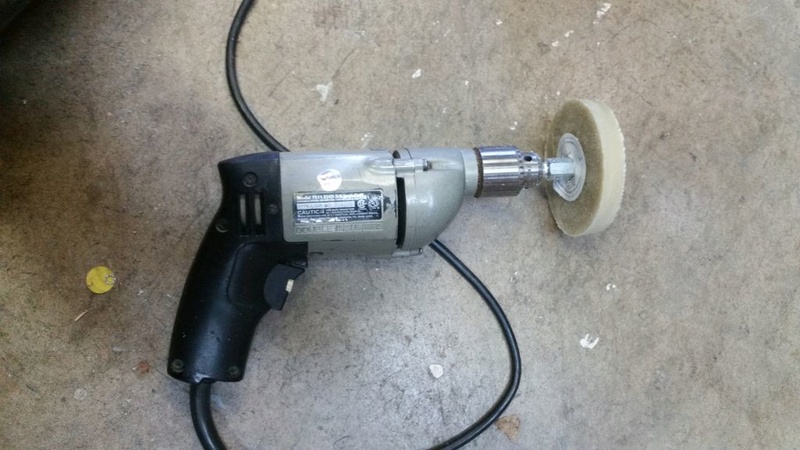 And in less than 15 minutes I had this:
It removed all the glue (rubber cement) without a trace!  All the "debris" you see on the bike is the leftover glue and residue from the media wheel.  Took it outside and blew all the debris off with an air hose - unbelievable, removed the glue without a scratch to the paint..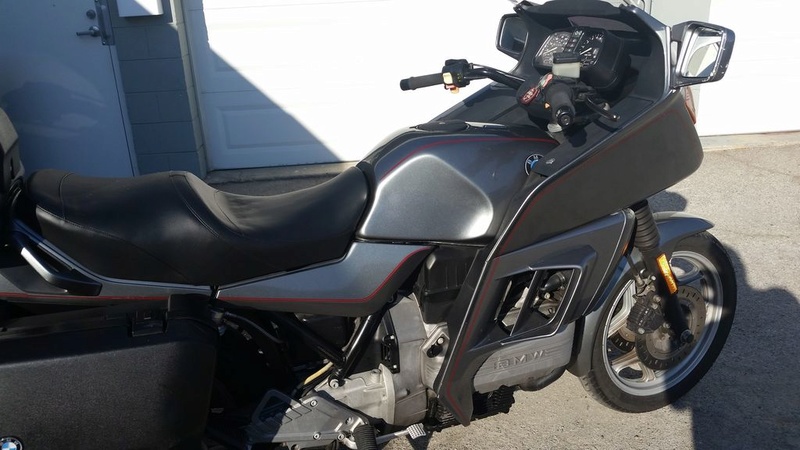 3M Adhesive Eraser Wheel P/N 06612.  $35 USD.
Hope this helps someone out.
- John