indian036
Life time member
Reading Rick G's advice to someone else, I sent a Koni shock to RAD for a refurb. (Thanks, Rick.)
It came back with a Scraeder valve where there had been a threaded plug, the preload way tighter than it was when sent, and an adjusting wheel at the bottom of the shaft that I hadn't noticed before, though that was probably my blindness. Its never been on a bike in my ownership.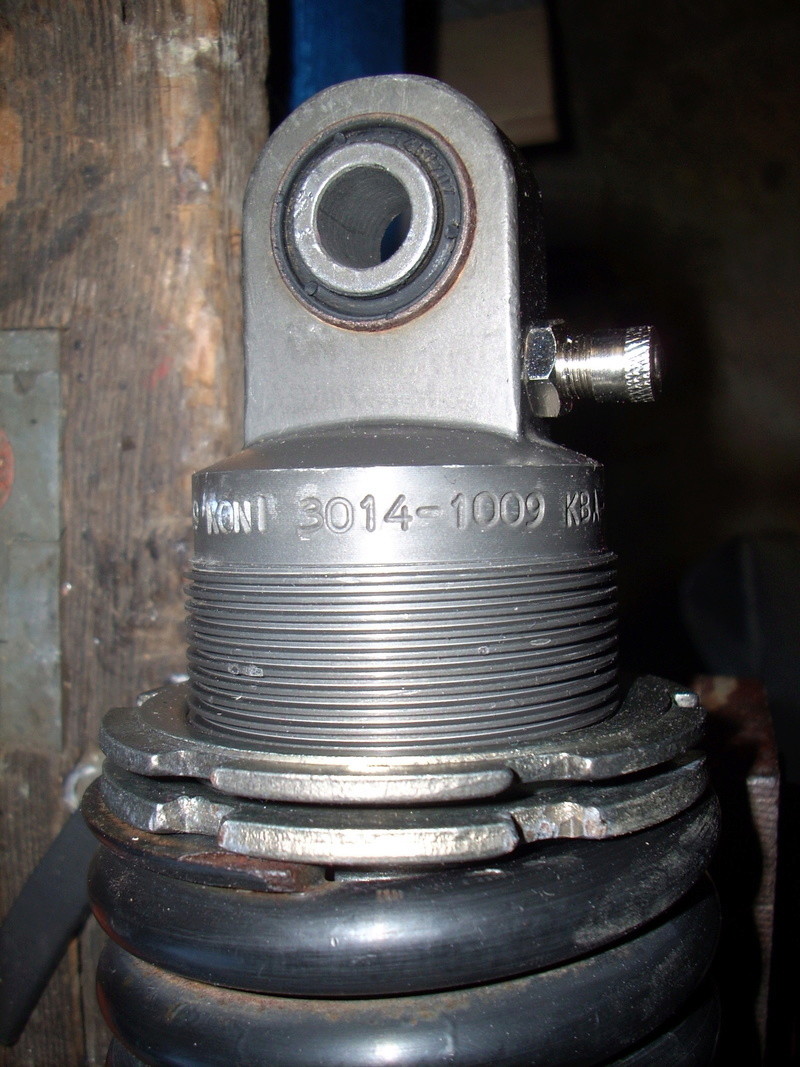 I know that suspension is a black art, but can someone advise me a starting point to work from for


pressure in the top chamber

preload (by distance from end of threaded part?)

position of the adjustment at the bottom, which I presume is the rebound damping setting.

All advice is appreciated. The shock will be going on BOB the Blue Old Bike (ex RT), a stock K100RT, 1985. Used for local rides with little load, longer rides such as smithy's Northern Ride or my Snowy Ride with a few days worth of camping etc. gear. Pillion rare if ever.
Thanks in anticipation,
Bill
__________________________________________________
1985 K100RT  VIN 0028991  My original
  (Historic rego)
1985 K100RT  VIN 0029036  BOB the Blue Old Bike  (Historic rego)

1990 K100LT  VIN 0190452  Work in progress
1984 K100RT  VIN 0023022  Work needing lots of progress
1986 K100RT  VIN 0090542  Work needing lots and lots of progress
1993 K1100LT  VIN 0183046  Work in progress
1993 K75S  VIN 0213045  Newest toy, slightly non-original