Danish biker
Platinum member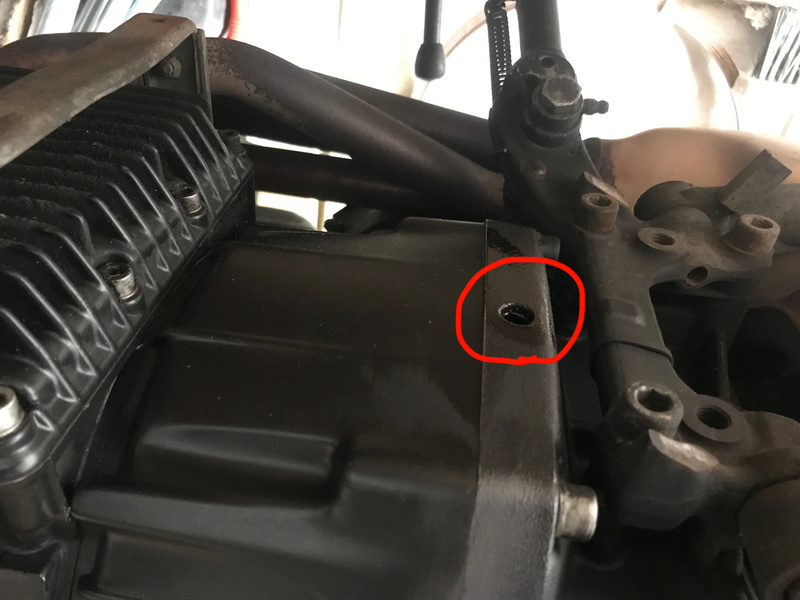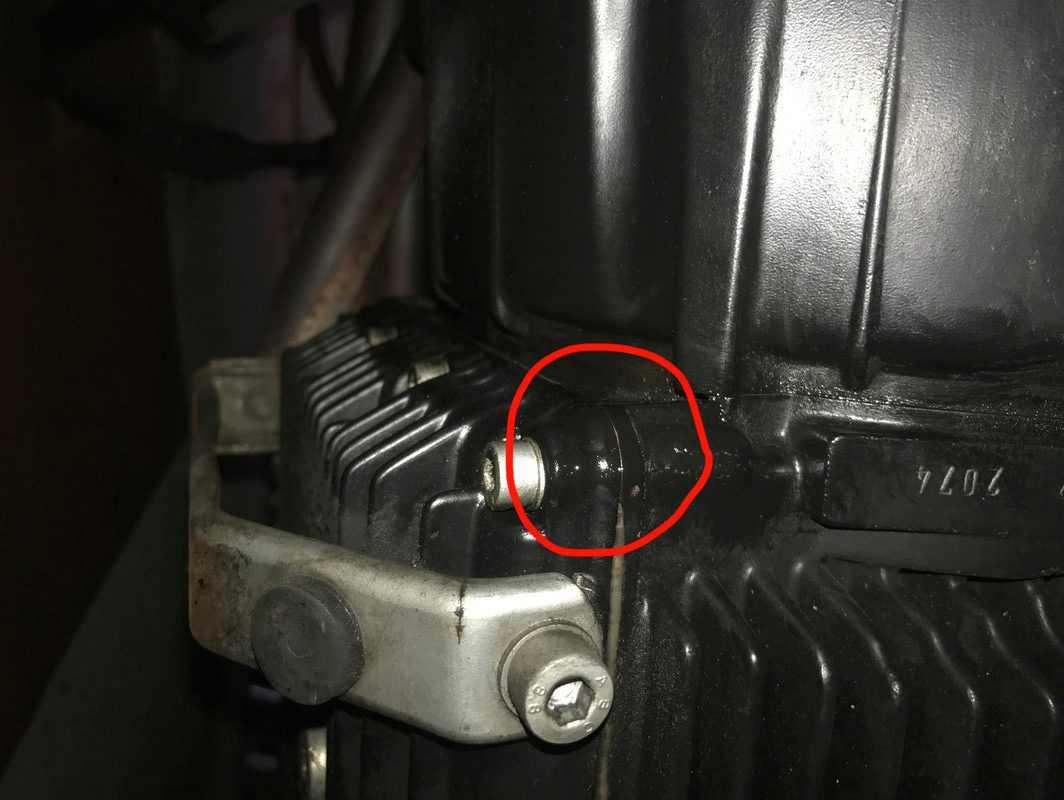 We all know it and we all hate it. We get out in the garage to jump on the bike and take a ride and we see oil under the bike 
Took the buttom of the fairing off and cleaned the lower engine. Took two long rides. After first one there was no sign of any leaking. Got my hopes up........we all know how that works.
After second ride today I see oil. I know you probably can't tell anything from the pictures but give me your best shot. I'm hoping the leak is from the "buttom pan" (I'm not English by birth so excuse my lack of technical words) since I can fix this myself. I know it might come from a higher point then the one circled on the picture. The other picture shows a hole (or what ever) in what I assume is the gearbox. Looks as if there is fresh oil here a as well??
I'm of course freaking a bit out since I have no idea if the hole in the transmission/gearbox "what ever" is actually a screw missing. Maybe for draining gearbox oil. Sorry don't shoot me but I know VERY little about the BMW engine.
__________________________________________________
You have enemies? Good. That means you've stood up for something, sometime in your life.
-Sir Winston Churchill