Chocolate
Life time member
Hello!
After doing a oil change I filled up too much oil, I should have waited. The engine was running for a few minutes and I waited for one hour before taking the picture.
I filled in 3.5 liter and changed the oil filter.
I hope you can see the oil level on the picture, level is to the top of the reed cycle.
What can I do?
Just leave it?
Cheers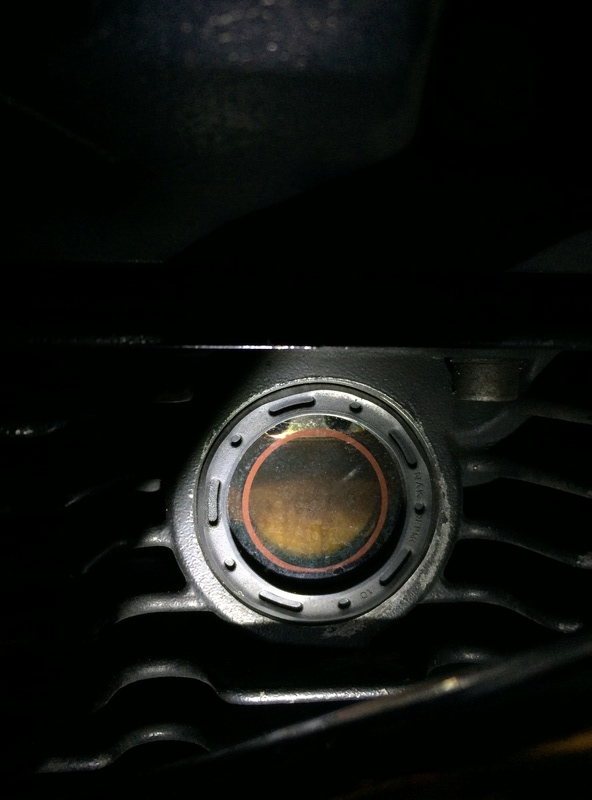 Last edited by Chocolate on Sun Aug 06, 2017 5:23 pm; edited 1 time in total

__________________________________________________
Only a few activities make me experience my senses in a way motorcycle riding does, it is like swimming in the nude in a river.
K75 BA/1992 ABS, K75 BA/1991 noABS, Ducati, Mobylette M1/1973