1 Memory Lane Tue Nov 07, 2017 4:43 am
Rickmeister
Life time member
Enroute to the Tablelands Ride to Smithy's joint, Bro Tom, Gaz, Bill (Indian036) and my good self called into the Ocean View pub at Urunga, where the Kamaradarie all started. The date was May 21st, 2011.
I remember getting in touch with RT from somewhere south of Sydney, Robertson. Invited him to stay at my joint, and thence travel together to Urunga. We had only met over the forum, not in person at this stage. After quickly establishing that he enjoyed the lager and the red wine as much as I do, we hit it off straight away.
The Kamaraderie has since grown, with many get-togethers and meet up rides and many friends made. The recent NTL ride at Smithy's indicates the strength of the K-Forum.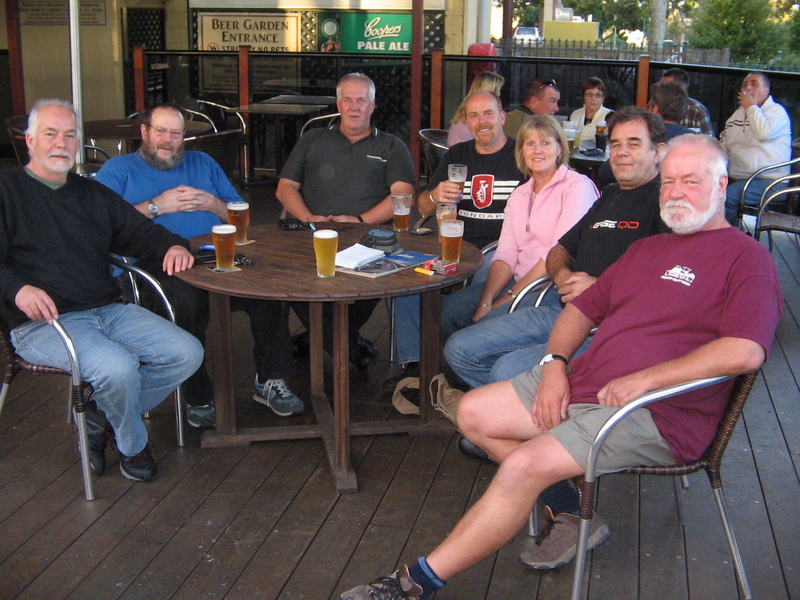 The originals..(L-R)..Bob (RT), RickG, Blakey, Darren (TWB), Liz, Charlie99, Rickmeister.
Outside the Ocean View the other day...Bro Tom, Gaz, Bill and my good self.
Although I no longer have a K Bike, I will still enjoy this wonderful Forum and the many friends that have been made.
Rickmeister.

__________________________________________________
Assumption is the root of all stuff-ups!