DBRMN
Life time member
To start I have a 1991 BMW K100LT ABS
I have purchased the MotoGadget motoscope mini (which comes with its own speed sensor which I don't want to use) which has five wires coming out of it:
Red - Power Supply
Black - Power Supply (Ground)
Yellow - Signal cable of the rev. counter (Leads to the negative pole (clamp 1 or -) at one ignition coil)
White - Connection of the motoscope to the speed sensor (Leads to the signal cable of the OEM speed sensor, or delivered sensor that witched to earth)
Green - cable for the menu push button
Manual:
https://motogadget.com/shop/media/downloads/manual/msm_manual_en_2.3_k.pdf
Now so far I have identified were the Green and Black wire goes 
 and thats it. 
I have also identified every wire that comes out of the original instrument cluster: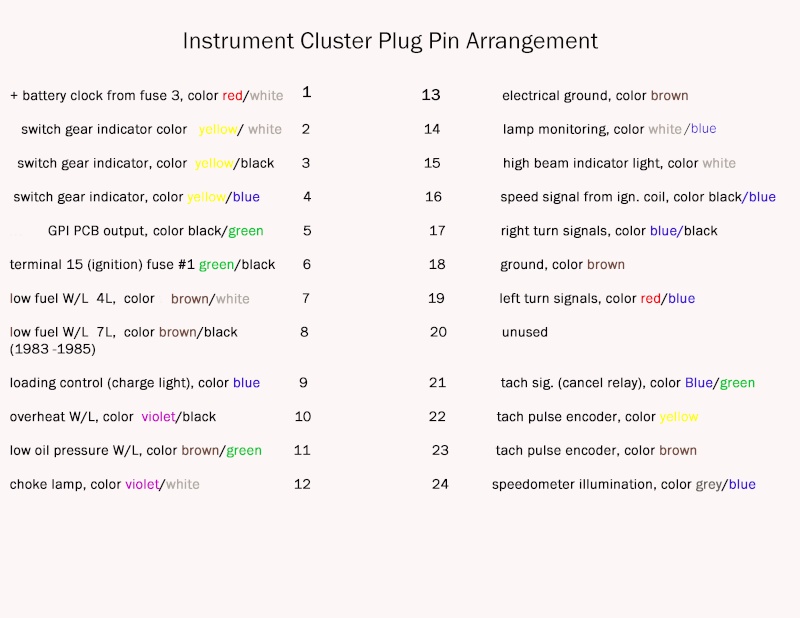 So my questions are, Where is the original instrument cluster getting its main source of power from? Which wire?, Which of the three Tacho related wires is the one i need? (21-23) and If I don't want to use the Speed sensor that goes with the motoscope which wire is the original speed sensor for the original bike? 
Thanks,
DBRMN