MarcS
Silver member

I have been adding pics of my build here and there so I decided to do a build thread and consolidate all my crap in one place.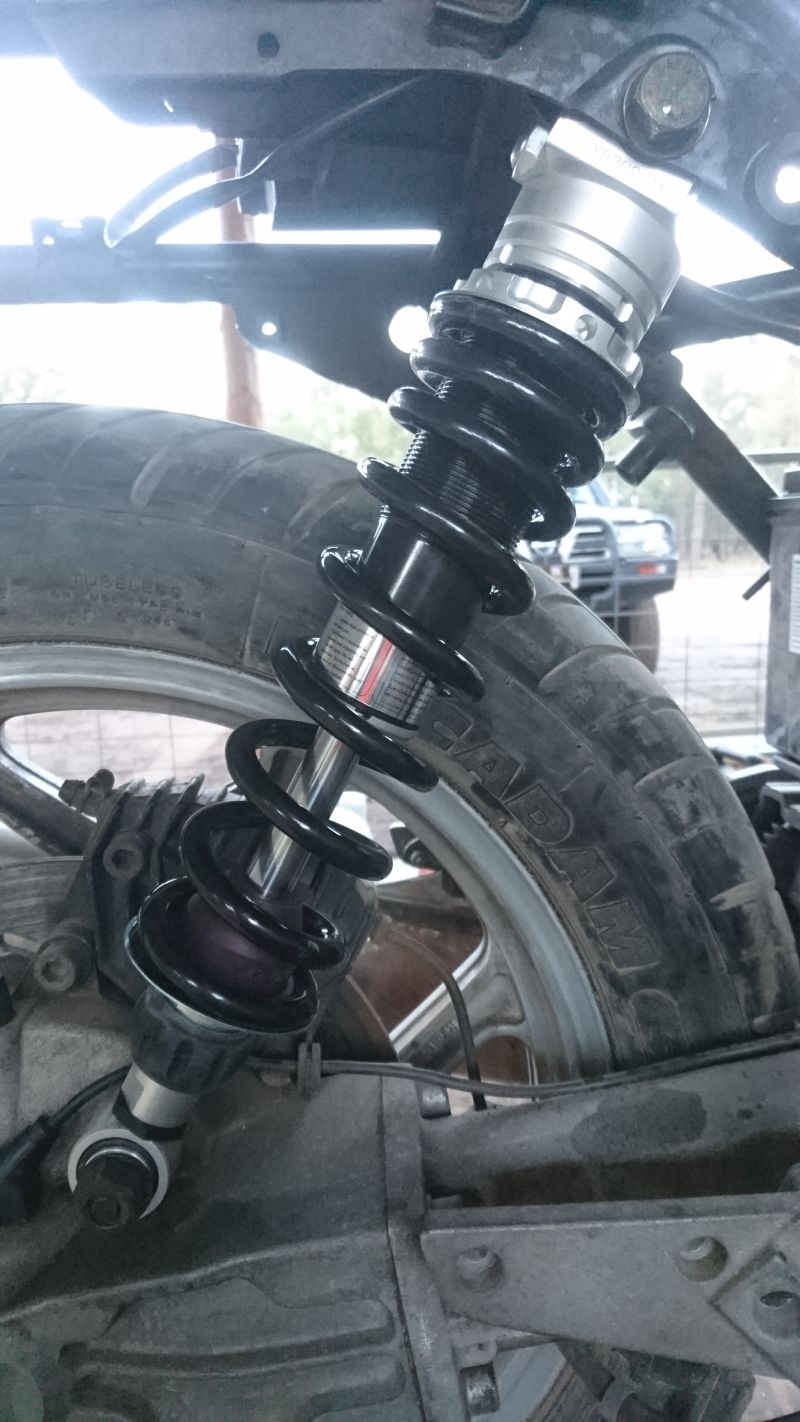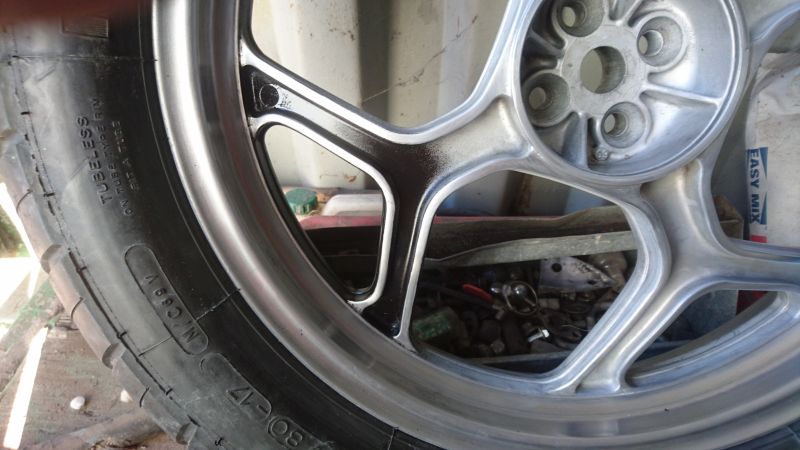 As I fix and update more bits I will add more pics. The biggest hold up has been the shipping of parts. The pic of the back wheel is to show the approximate colour scheme of the wheels and the polishing. I bounced ideas around and came up with that, I like it, it kind of reminds me a little of an XS750 wheel. I am now waiting for the 50mm sanding disks to arrive to finish the spokes where they meet the rim.
I have also got all the lights to work and am now waiting for some electrical plugs to arrive. The gearbox rubber (under the clutch arm) has arrived but I got side tracked polishing the wheel when I removed it. So thats a job for another day.
I have swapped my Police single seat for a Corbin from Woodie in Canada and am still waiting for it to arrive. I have had Corbin seats before and my last one was like sitting on a brick ( house brick that is) but I have a couple of good sheep skins. It will be black .... As any good bike should be
and my po;ishing nerve is twitchy just looking at that alloy motor
. I will get it on the road this year and do a quick trip to Townsville in January but then she will come off the road for a few weeks for the paint job and probably a rear main seal/clutch ( if needed) and engine polish .
I have been looking at Ventura racks today and what a bloody ripoff. Around $500au for their flimsy looking garbage bag and rack (I know that they are good quality but I prefer the look of the old style Gearsack on a K bike) And I would have to ditch my city panniers to fit it. It looks like I will be fabbing up a rack to suit a back rest/top box, so my long suffering pillion in a million can have a nap as we ride.
I also tried to pull the ignition switch a[art to give it a clean. Oh well. I guess I'll never see that ball bearing again. No matter, $15 from fleabay for an aftermarket job...........Now just waiting for it to arrive
Oh and BTW, I decided to name the bike "The Toecutter". I'm sure the Mad Max fans will get the reference

__________________________________________________
K100rt ex plod bike 5/1990.



I have no problem with authority. Just some of the morons that are paid to enforce it.