Ed
Life time member
I've been pondering the thought of adding some sort of a camper bed to my Kart for some time now . 
I recently had the chance of upgrading my kart and so started the search again for various options .
The two main styles available on the market are the ever popular rooftop campers and the Kamprite tent/cot. 
I swayed from the rooftops for the main reason that they are considerably heavy for my smallish kart. 
Scrolling through Gumtree these past couple of weeks presented me with the opportunity to pick up a Kamprite Tent/cot at a reasonable price . 
A quick measuring up before laying down dollars gave me some assurity it would have no issues fitting the kart. 
I'm fairly certain the Rooftops are a similar base size when folded up , but are a bit more weightier.
With a few days off  and rain forecast for the region, I opted to take the kart down to our local reserve for a test run .
This is how it went.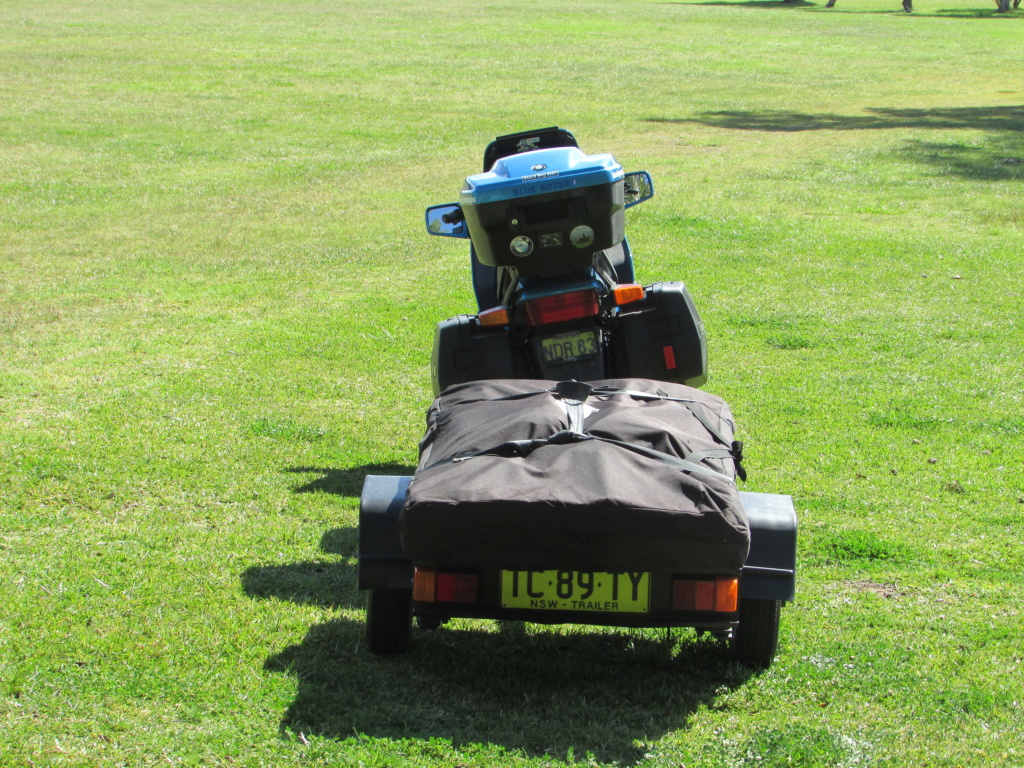 This is the Kamprite in the Double cot size which weighs only 23kg .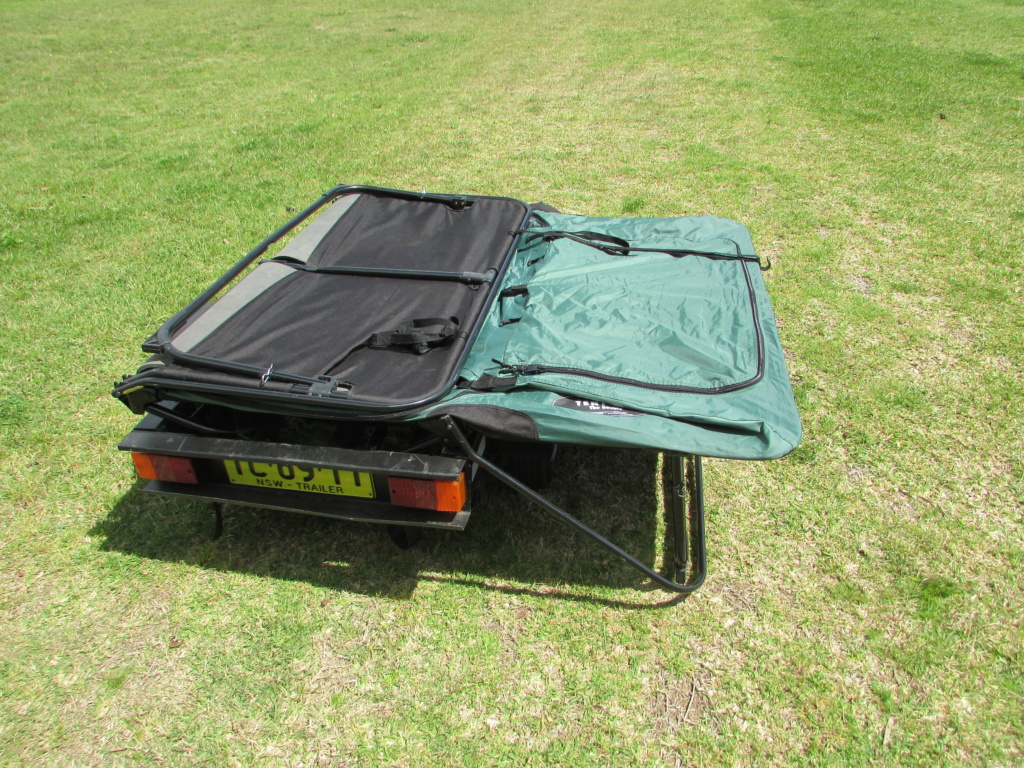 Surprisingly comfy , considering it comes with a 2" inch foam mattress.
The outer legs required some additional extensions to provide support to the ground . ( el cheapo fix - a $10 broom handle did the job ).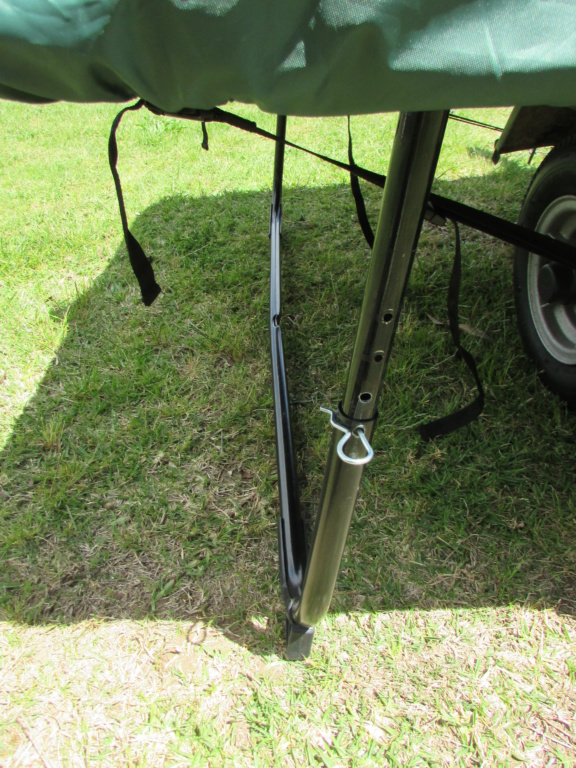 Rain cover to suit as well.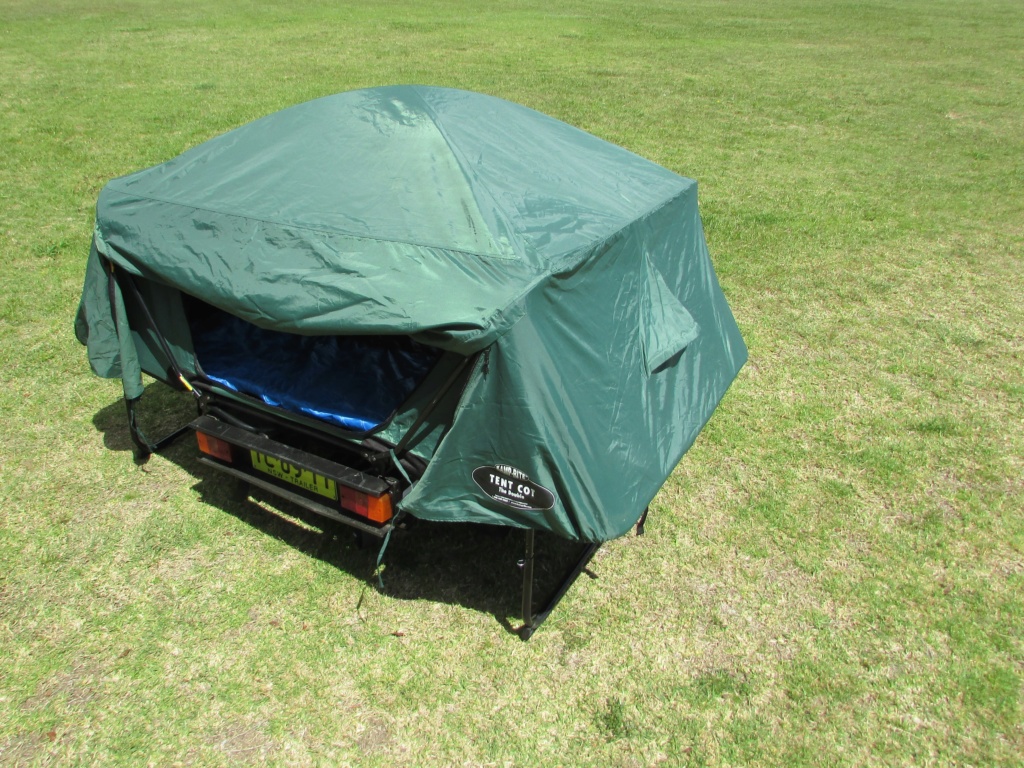 After a brief 10 minute set up , it was time to sit back and relax . Cheers 


Last edited by Ed on Thu Oct 04, 2018 1:45 am; edited 4 times in total
__________________________________________________
1993 K1100RS  0194321         Colour #690 Silk Blue  aka " Smurfette"
2018 Kart upgrade.