92KK 84WW Olaf
Life time member
I have finally got a trailer, at this moment coming across the Irish Sea courtesy of a friend.
I have a towbar collected at K Fest and it came wired with a 7 pin socket which I will not be using.
Looked at the wiring and ok with that but
looking for advice on plug connector between modified bike wiring and trailer
. It will be used in all conditions and therefore needs weather resistance. I would like to use on of the marine type plugs that have a sealing ring which is screwed to clamp the plug together against the seals. Any thoughts?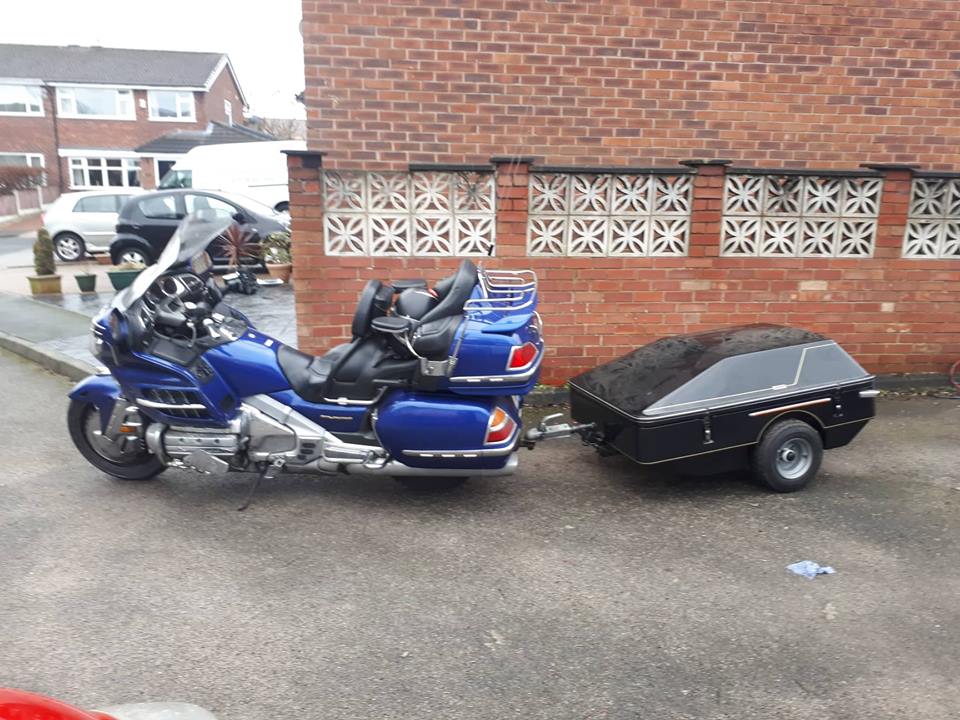 __________________________________________________
1992 K100LT 0193214 Bertha Alaska Blue 101,000 miles
1984 K100RT 0022575 Brutus Baja Red 578 bought 36,000 now 89,150 miles
1997 K1100LT 0188024 Wotan Mystic Red 689 58,645 now 103,800 miles
1983 K100RS 0011171 Fricka 606 29,495 miles Damn K Pox Its a Bat outta Hell No
w
 36,188  miles