Ringfad
Life time member
I dismantled a non functional one to see if I could see anything wrong. 1980's electronics in all it's red tinged glory.
It is all painted with some sort of red varnish.
I had tried to reset etc but no joy and do not need to get this one repaired.
I do have some spare unit's but thought you might be interested to see what is in there.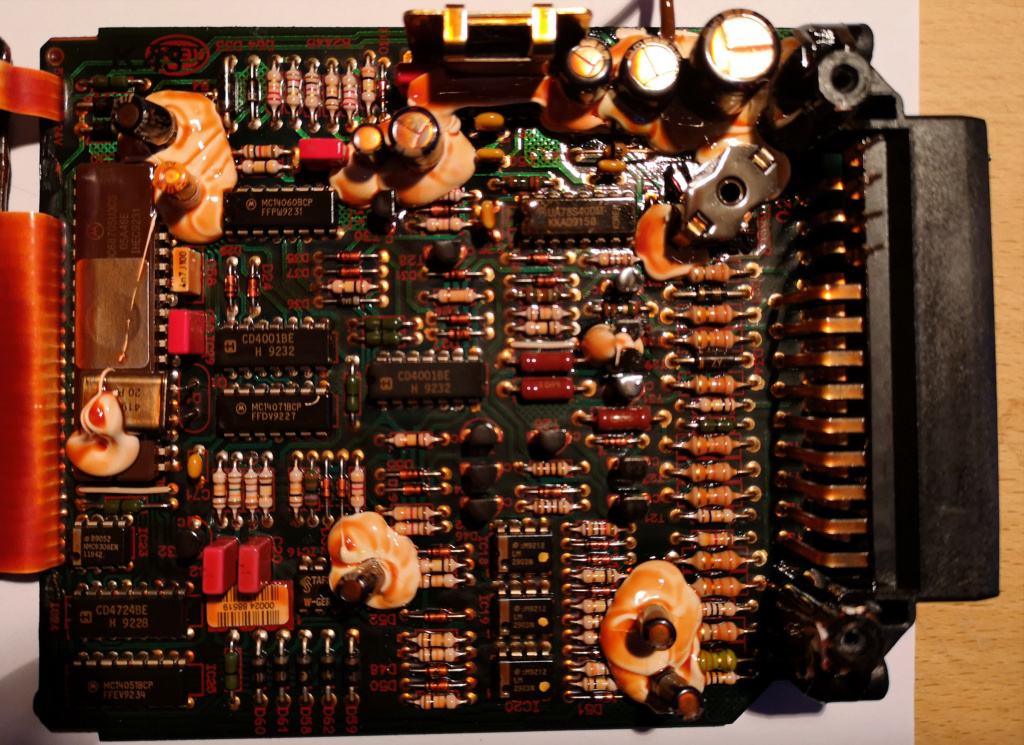 __________________________________________________
 K100RS Style Black 1987 105K Km     
K1 Black 1993 60K Km     
  K1100RS Blue 1994       
 K1 Blue 1990 25K Miles