slparry
active member

I had 5 K100RS 8 valves from the mid 80's to 2007 when I treated myself to a new K44 K1200GT. My K100RS SE I gave to my kid brother as the dealership would have given me buttons for it in PX. Sadly two months after gifting my bike to my brother a taxi pulled out on him, writing the bike off and killing my brother.
I kept the K12GT until recently swapping it for a '15 K52 R1200RT LE. 
I'd always had a soft spot for the blue and yellow K1's and when one came up on eBay with an Ohlins shock… (hint here …. don't go on eBay when you've had a bottle of wine
) at a good price I jumped at it.
It was miles away from North Wales down in Brighton on the channel coast. So using the works van on my day off (I work at a BMW Motorrad retailer in Chester) my mates and I drove down to collect it. It was a long day but worth it.
Since then I've replaced the speedo (the one on it had a broken lens and was full of water …. a 1/2 inch deep!) Diagnosed and fixed the ABS system. Serviced the fluids and filters and plugs, set the injection balancing and the CO. She's now purring a treat.
At some point I'll dismantle the replacement clocks to correct the mileage as they're a used unit with too many miles on, and swap the facias from the RS 16v white to the yellow K1 facias.
Only thing still not working is the gear position indicator. Its readings are
1st ….. shows 5
neutral …. shows 4
2nd …. shows blank
3rd 
…. shows blank
4th shows 4
5th shows 5
from what I've worked out it's either the switch or the yellow / white wire of the switch. Used switch ordered but given the complexity to change it I'll probably put it on the "things to do if I'm in there doing another job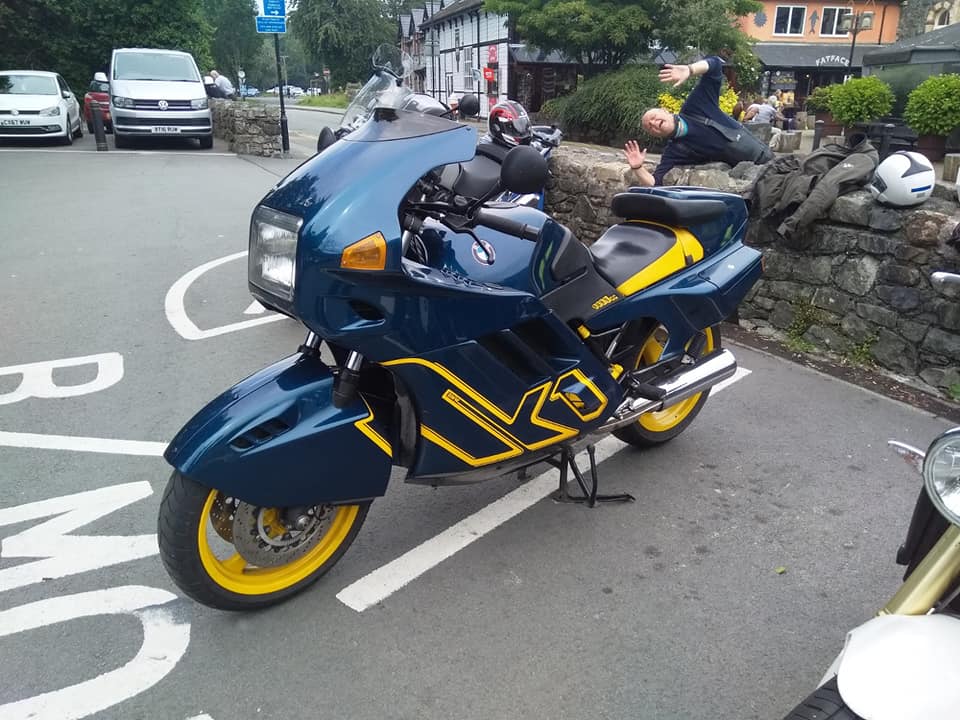 Last edited by slparry on Sun Jul 07, 2019 3:49 pm; edited 1 time in total