SVrielink
New member
Hi all,
First of all, I know some people don't like it when the BMW gets taken apart. So since I'm not here to offend anyone, to them I apologise upfront. 
My name is Selwyn Vrielink, 24, from the Netherlands. Recently joined this forum 'cause I'm starting with my BMW K75 project soon. First a little history; last year I got the opportunity to buy the bike for a dime (500 eu). After that I stripped the whole thing down did a little work, and rode it for 2 months. Just to see how the state of the motor was. Well I got to say it works like a charm, but looks huge in my opinion. Since I didn't had much fun riding and looking at it, I started thinking about reconstructing the whole bike. In short what I'm going to do this year, and hope to finish by the end of the summer so I can ride for a month or so:
2020:
New suspension (by Retrorides)
New subframe (by Retrorides)
New 'ass'
Clip-ons
Exhaust
Mirrors
Speedo
Headlight and and flashers
Rearlight with integrated flashers
Relocating start switch, water resevoir
New buddy
Electrical work is to be seen, haven't really figured that one out yet.
New gel battery
Rearsets
Full paintjob
Maybe for this year:
- Airbox upgrade
For 2021 I also set some goals:
USD fork conversion (R6 or GSXR), top yoke with integrated speedo.
Spoked wheels
New tires
Since this is my first build, I hope to find lots of information on this forum.
The image below shows what I'm working towards by the end of summer 2020. Proportions aren't very good, but it shows in a rough way what it's going to look like. Color is supposed to be Nardo Grey but didn't come out very well on the picture.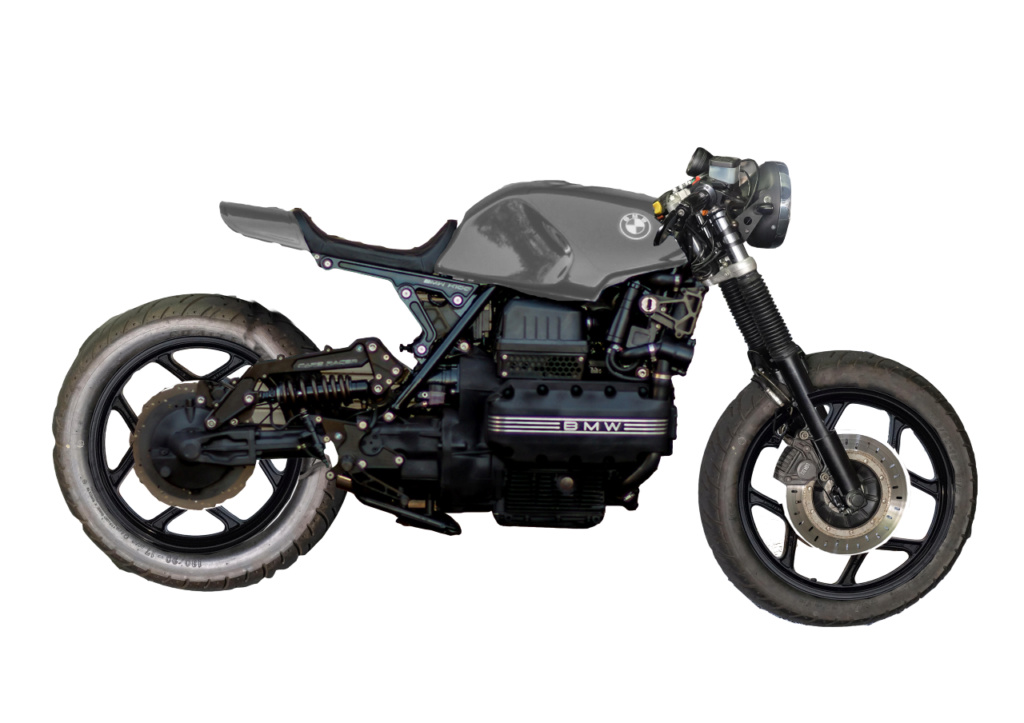 Cheers,
Selwyn Vrielink


Last edited by SVrielink on Thu Apr 09, 2020 4:50 am; edited 2 times in total

__________________________________________________
1990 - BMW K75RT