sidecar paul
Life time member
There's been a post recently about not being able to open a petrol tank cap.
So here's a reminder from 2015 of how to do it: it's also a good idea to to drill the hole BEFORE you get into an awkward position at a petrol station.
https://www.k100-forum.com/t9469-open-a-petrol-tank-cap-which-has-a-broken-lock
One reason for this sort of failure is that the plastic opening cam wears away so that there is nothing for the two pins on the lock barrel to grip the cam.
Here's a way to repair (improve?) the plastic cam.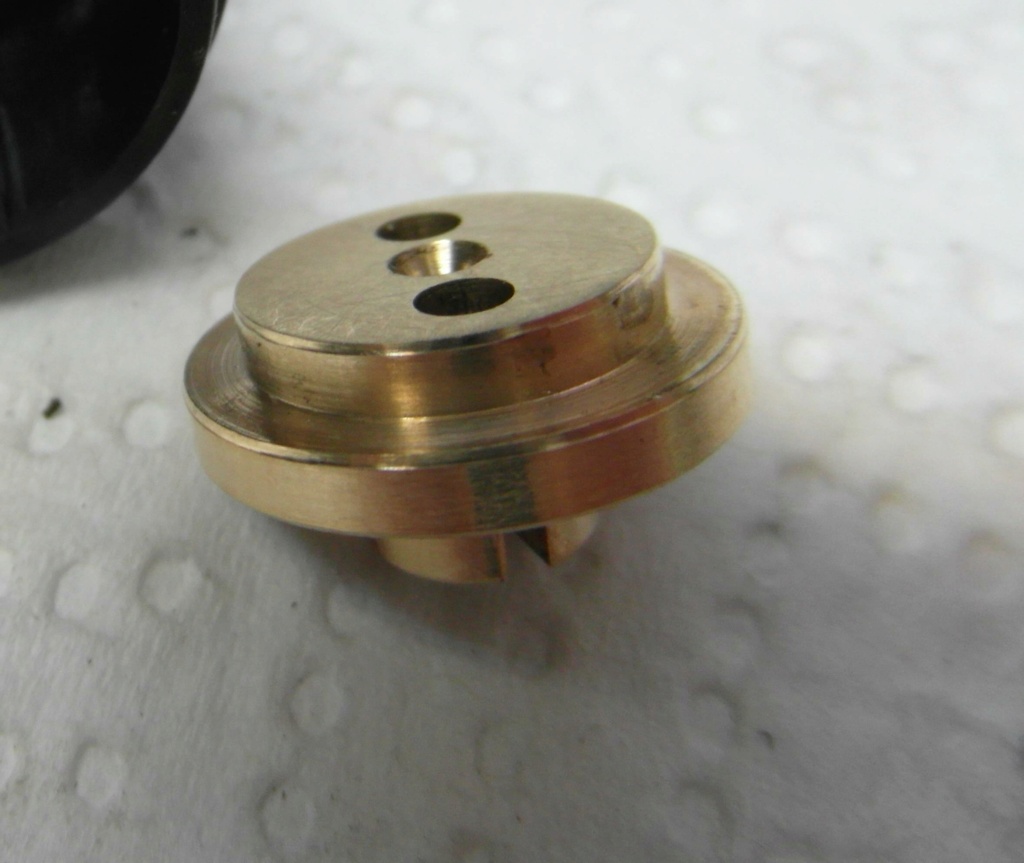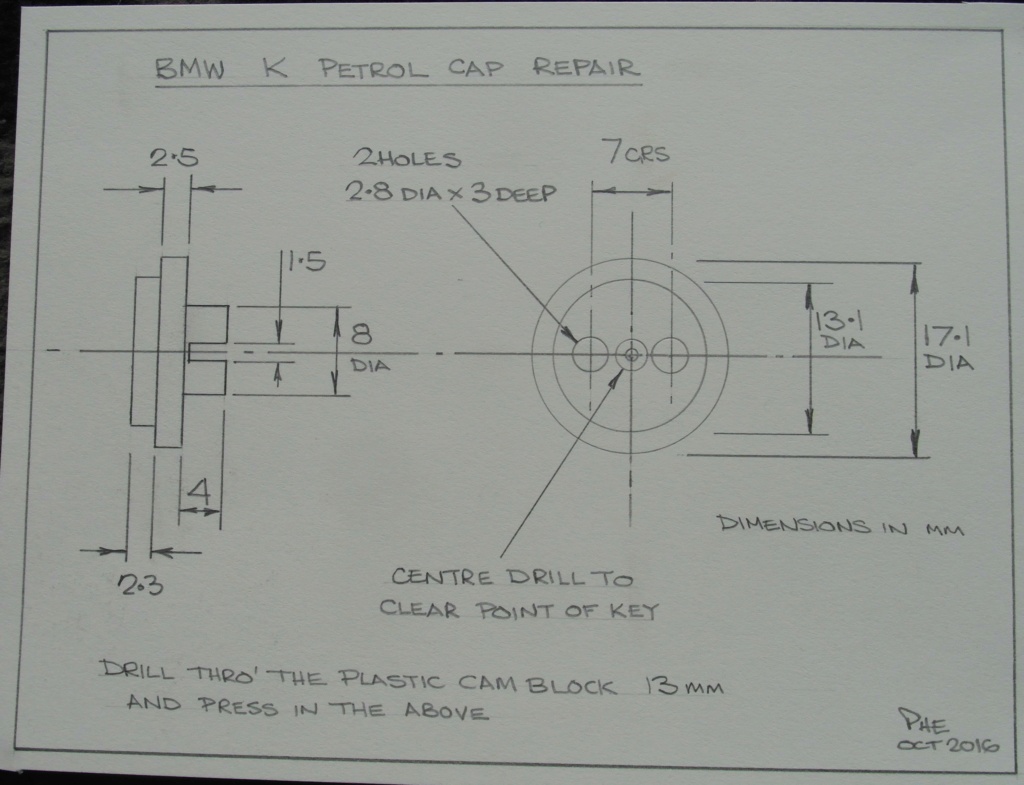 Both my K's have had this mod and have the holes drilled in the caps; better safe than sorry.
Paul.

__________________________________________________
'84 K100RS (0014643) (owned since '85), 86 K100RS (0018891) with Martello sidecar (built as an outfit in '88),
'51 Vincent (since '67),'72 Montesa Cota (from new), '87 Honda RS125R NF4 (bought 2015) 
....No CARS never ever!