Rampa
active member

Hi.
My motorcycle is a bmw k100 16v and I am using the BEP 3.0 interface which is theoretically compatible with the ACEWELL 4453 speedometer.
I'm having trouble setting the speed and odometer, as well as setting the engine temperature.
I have the green wire connected to the "SPD" socket of the BEP as indicated in Acewell's instructions and the purple wire is connected to GND.
The pulse counter in the acewell is at P-006 and my wheel is 17 ", however it does not work, it does not indicate speed or count the km traveled.
I have checked the sensor with the original speedometer and it works correctly ...
I am also having problems with the engine temperature, when I connect the white wire (Temp) the speedometer goes crazy and indicates a very high temperature with the engine stopped and cold.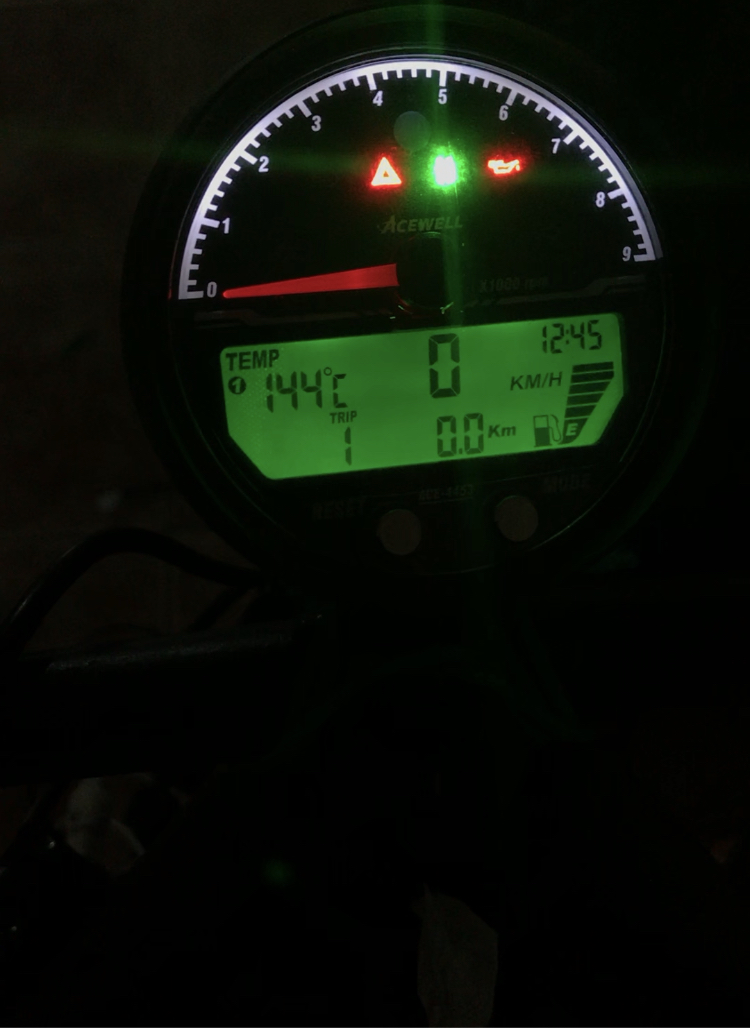 I have sent an email to Acewell to see if they can help me, but I still have not received a response ...
I hope that you can help me and as soon as Acewell's answer me, I will let you know and leave the solution written in case a colleague needs it.
Thank you very much and excuse my bad English.