GeoffP63

active member

Hi all,
I have an Acewell 2853 and BEP 3.0 and want to use the original speed sensor on the final drive.
(Neutral, indicator and high beam lights are working on the unit)
At this point I should mention that the bike is not running
The wiring diagram shows the green + wire connecting to the Acewell speed sensor but as I'm not using that I assumed it would go to the SPD input on the BEP 3.0
Unfortunately, there is no reading on the speedo when I spin the rear wheel.
From what I've read an approximate setting for the speed value is 2000 and the number of pulses per revolution is 6.
I've searched through the unit's menu settings but cannot find were to set the number of pulses per wheel revolution.
Below is the wiring diagram that came with it and a pic of the actual model.
Any assistance would be much appreciated.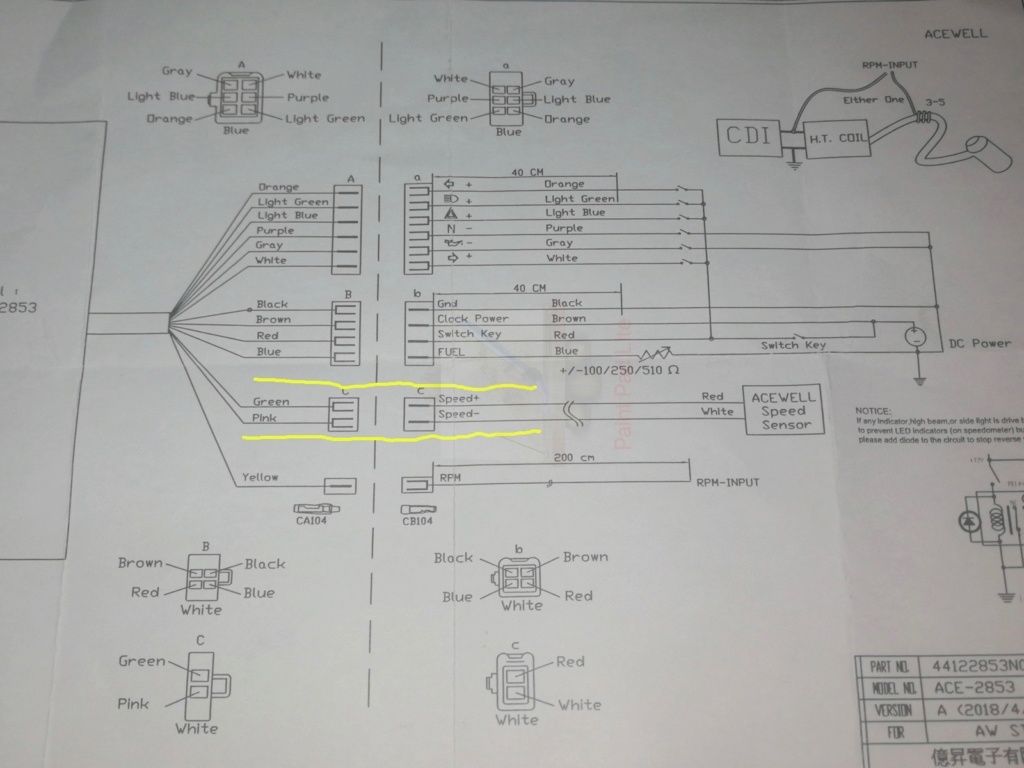 __________________________________________________
1985 K100RS
50,000 Ks