Born Again Eccentric
Life time member
Finally, after one of the most dismal riding years in for ever, and a year since this pandemic enveloped the UK in a mind bogglingly expensive and hugely restrictive chapter of our lives - I got the chance to get out and about for some...exercise. Mostly exercising the right hand...in the nicest possible way!
UK is still in the grip of the 3rd national lockdown, but as of 08 March 2021, education establishments re-opened and it became permissible for 2 people to meet outdoors. Still a long way to go until the mythical 21 Jun and removal of all covid restrictions.
Travel is still supposed to be restricted for essential journeys only - I had an essential journey across to the eastern side of the UK to do a training course for 12 days and while here, of course had to visit the local supermarkets to buy some essential provisions. Obviously, I won't go into details of where that essential journey took me...but for those of you who know and love the K100, suffice to say that the bike just wouldn't follow the most direct route and forced me to take some of those "roads less travelled" both there and back again. Probably an inherent social distancing feature that those clever Germans incorporated into the bikes 30+ years ago?! Naturally, riding in an unfamiliar part of the country, meant I had to follow the GPS...and it successfully got me to the shops and back...but it took hours!!
A couple of grey antiques...on a grey day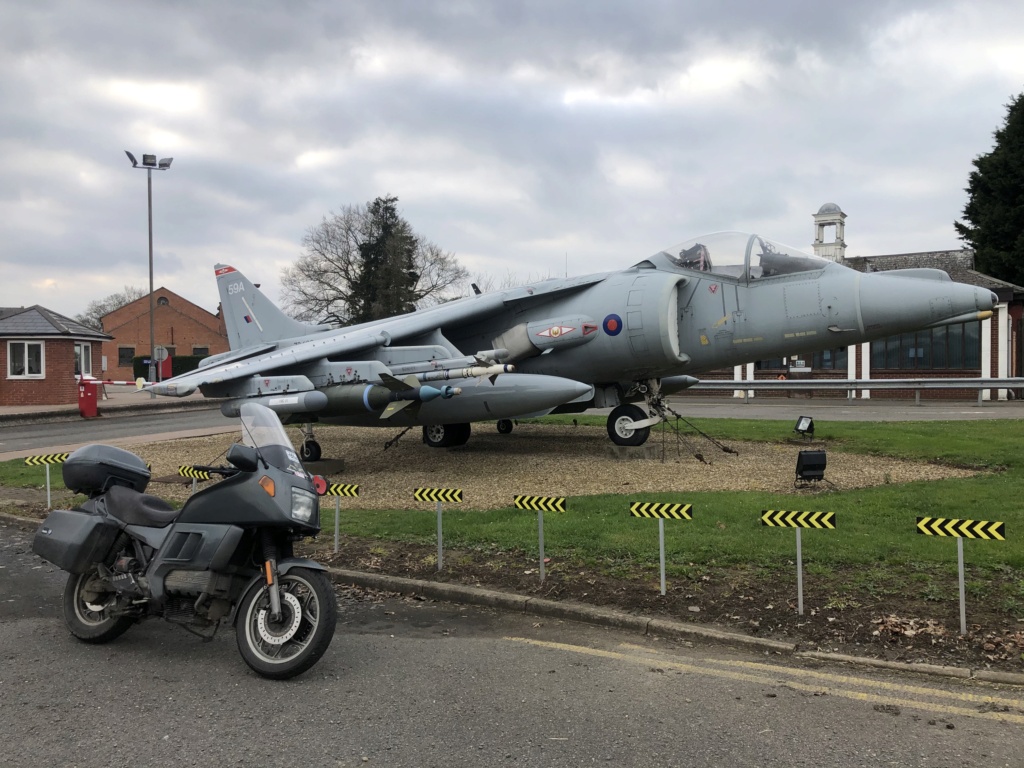 The 6.5 - 9 deg C temperature didn't really reflect the obvious spring-iness of the season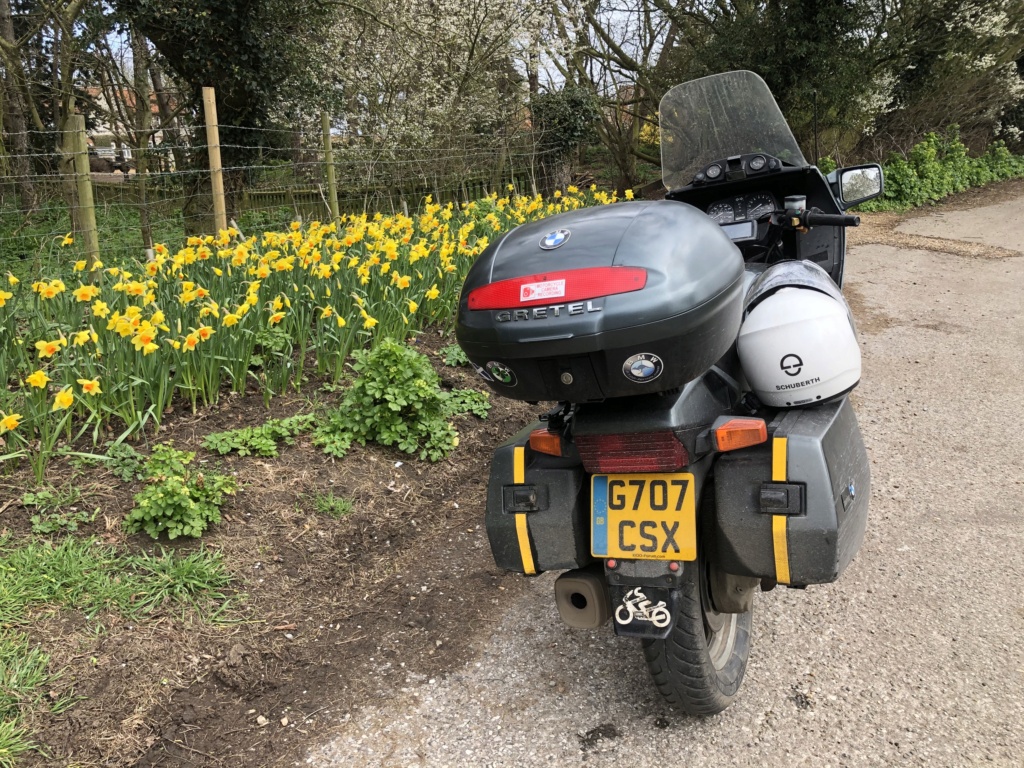 OK, so there wasn't anywhere to really stop and cafes, bars etc. remain closed...but it was SO good to get out and blow away a few cobwebs
__________________________________________________

                              Paul  
"Heidi" K100LT 1991 (Grey) (VIN 0190172 Engine No. 104EB 2590 2213) - 5th owner. January 2014 (34,000 - 61,000 miles and counting....)
"Gretel" K100LT 1989 (
Silver
Grey) (VIN 0177324 Engine No. 104EA 2789 2211) - 4th+ owner. September 2015 (58,500miles and counting....). Cat C Insurance write-off rebuild Feb 17
"Donor" K100LT 1990 (Red)  (VIN 0178091 Engine No. 4489 2024) - 6th & final owner (crash write-off now donor bike).   June 2012 (73,000 miles) to November 2013 (89,500 miles)