tinyspuds
Life time member
Planning to start a trip on Friday I put a new tyre on a front wheel (same casting reference as the one I took off) I had acquired as my rotors were down to 3.5 mm.
The pads are now binding against the rotor. On inspection I saw that the pads are resting against the outer of the two concentric rings on the rotor.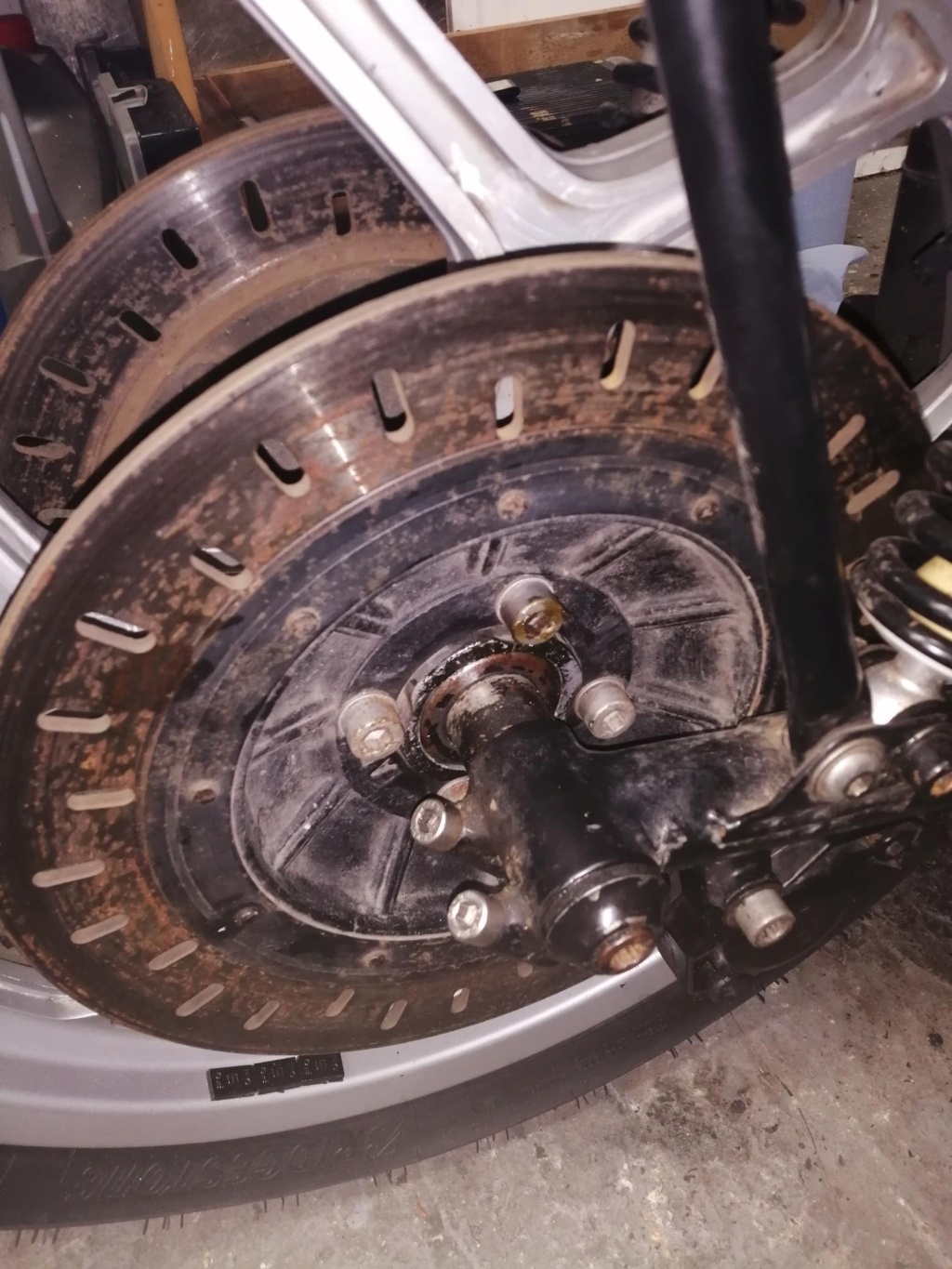 The ring outside the ones that house the rivets.
The bottom edge of the pads are just caught by the ring, creating a shallow crescent of contact.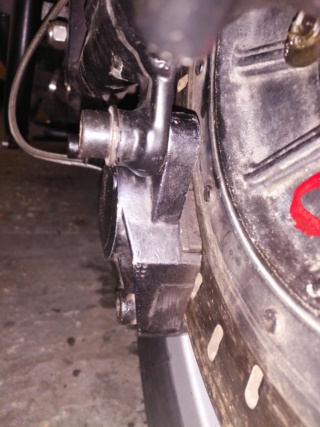 This outer ring is c. 10mm wide where it is proud of the rotor. My old rotors show a trace of this ring and the outer circumference is burnished and worn down so that only about 5mm width remains proud.
The contact area of the rotor is just a touch under 5mm thick. This is obviously only a slightly used pair of rotors (possibly even from the K1100 - which I understand is thicker). All the rotor measurements seem otherwise the same as the ones I swapped out (Outer diameter, circumference to rain slot start, rain slot bottom to centre.
Is this ring that is making contact with the pads normal for a newish rotor and expected to just wear in during use. 
Haven't tested yet as still flushing the brake lines.


Last edited by tinyspuds on Mon May 24, 2021 7:23 am; edited 1 time in total (Reason for editing : clarity.)

__________________________________________________
1985 BMW K100RT + Hedingham HUB and LL's. VIN 0028106. (Not blind to the irony of an April 1 production date).
1986 K100RS in boxes. VIN 0141918.
1954 Royal Enfield 350 Bullet. Original.