Suzi Q
Life time member
Well the resurrected bike career lasted an entire six days before characteristic stupidity showed up and invited itself on board. Still, the familiarity is, well, familiar I suppose.
So, this post is intended to be a leg up for any fellow bike-riding morons out there. Y'never know who, or what, is inside that worryingly out of date helmet.
Symptoms: starts and runs fine, no concerns at all until you get (or try to get) top side of 6k. It will do it, but revs only rise slowly. Just feels like no power, although it doesn't make much difference if you're in first or fifth, so it's not really a power issue, just a reluctant-to-build-revs issue.
(No need to detail what I've spent an entire eight hours today doing, suffice to say I've reacquainted myself with my inventory of spare ECUs, etc. etc. and etc. again)
Aaaaand the eventual problem? Blocked fuel filter. as in completely can't-blow-through-it-in-the-slightest blocked.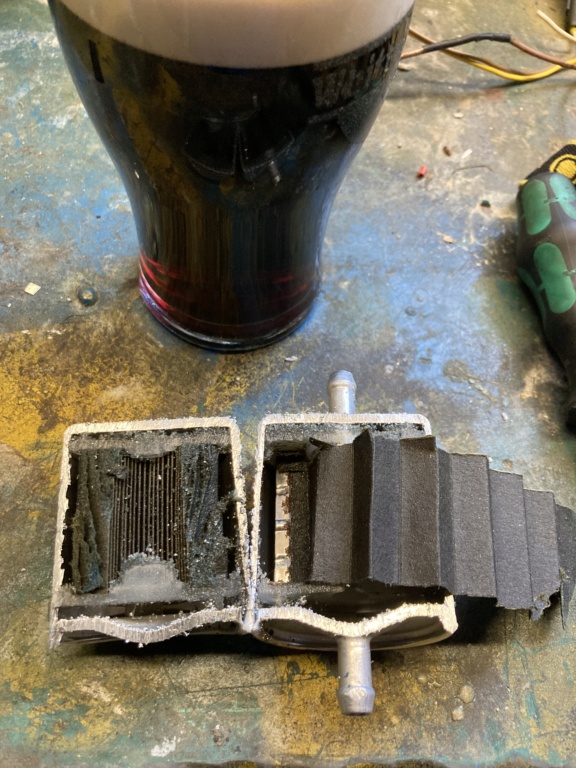 Disgraceful huh? The date on the filter is 1998,, which would maybe be a clue for anyone with a wired-in brain cell. Oh well. The really pitiful thing is that this has all happened to me before with my K100. However, on that occasion it did take me several months, a butchered AFM, and the installation of a wideband air/fuel gauge and adjustable fuel pressure regulator before the blindingly obvious dawned on me. So I suppose I'm learning.

__________________________________________________
Sometimes I'm not really Suzi Quatro.