Albyalbatross1
Life time member
While I was in our local auto shop buying some spare fuses i noticed a this great little 20 amp 12/24v test unit. It alows you to test the current draw on the circuit for the fuse you are having issues with or just want to see what your headlight, spots ect is drawing.At only $10.00 I thought i should give it a go. A whole lot cheaper than
a 20amp multimeter and This device just plugs in place of your fuse.
You need to make sure you place the fuse from the wedge socket you are
testing into the plugs fuse holder or NO FUSE PROTECTION. It wont work
with out it anyways. I used my resettable blade fuses.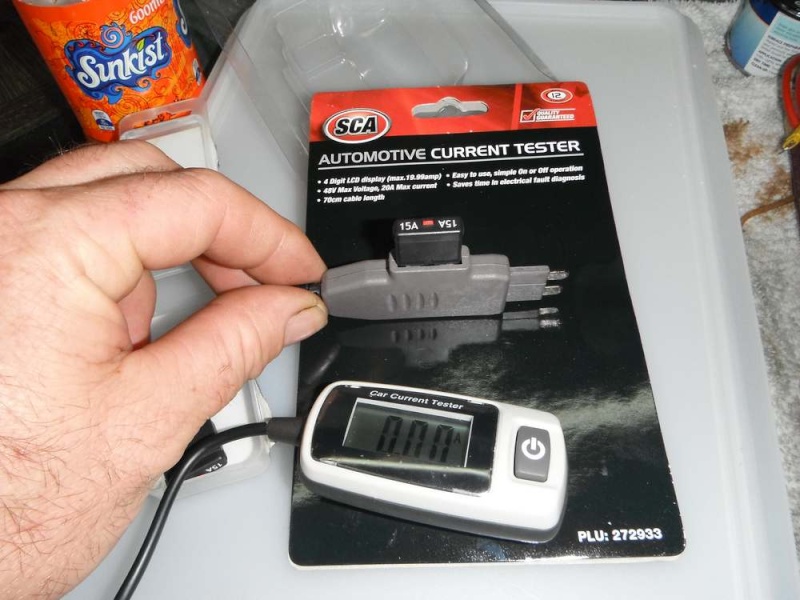 All you do is remove the fuse and plug in the tester,Turn it on and start your bike..Read off the display. It will contiue to read any load you add on the circuit and can be left in place for watching the actual draw while in motion. It will also indicate polarity as well. I tested the current draw in a few sockets and it works well.
I think will be a useful fault finding tool.
High Beam
Spots with High beam
And the instrument/brake fuse socket.