sidecar paul
Life time member
Last week I borrowed a set of fork yokes from a friend in order to make some new stainless top nuts. It's a lot easier to have a pattern and to make things at one's leisure.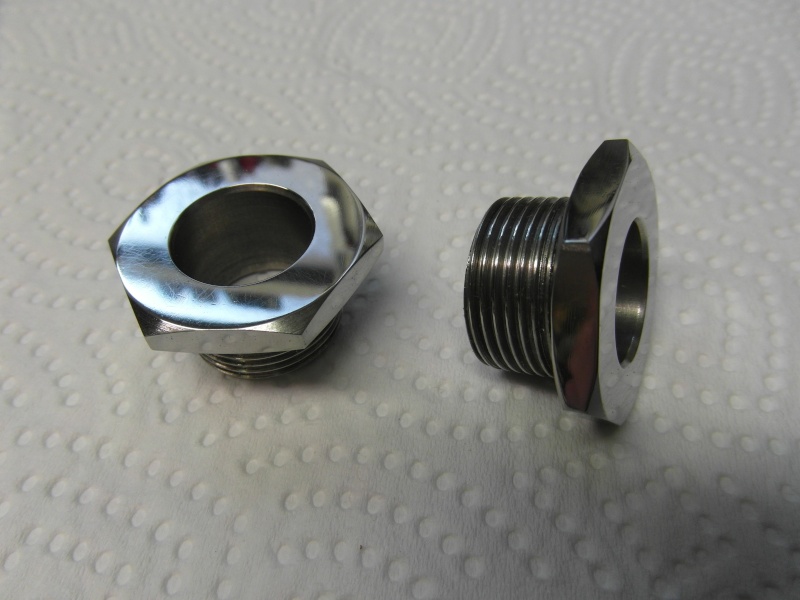 As it's been chucking it down with rain today and the Vincent is cleaned and ready for this weekend's camping, I thought I would use my friend's yokes to see if I could come up with a simple way of making 'bar risers. I don't actually need any, I like my bars as they are, but it may be of help to someone out there.
This is the result. A pair of 40mm diameter blocks, 25mm long, drilled 10mm clear and chamfered 30* to fit the taper on the existing clamps. And a pair of extensions to the thread, tapped M8 internally, 40mm long overall, with 15mm of M8 thread externally. I used 7/16" (11mm ish) to give a bit more 'meat' around the internal thread.
An advantage of lifting the complete clamp assembly is that the switch pad stays in the correct relation to the handlebars.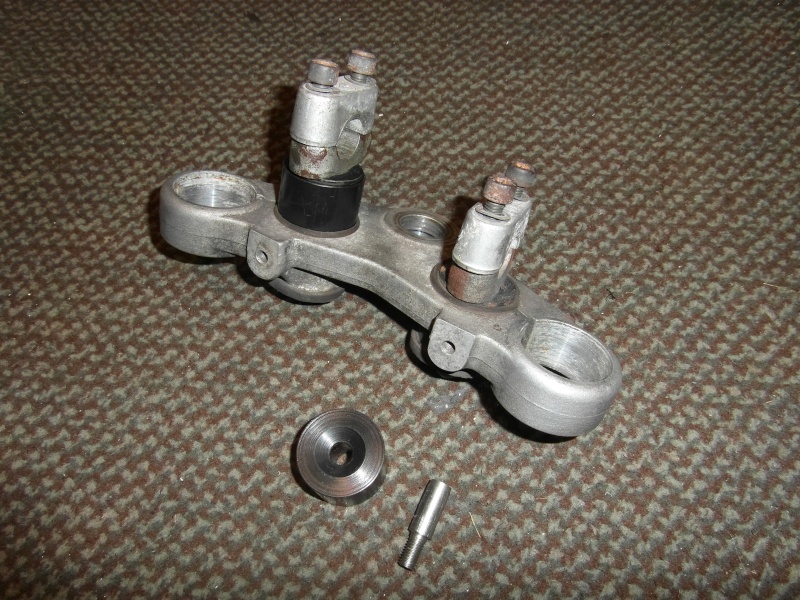 I used acetal for the risers, because I had some, but steel, stainless, aluminium, nylon or whatever would be suitable.
Of course this will only work for K's with the ignition switch fitted to the handlebar pad and although I wouldn't expect any problems with cable lengths, the front brake hose would probably need to be longer.
So that's today's playtime over,
Cheers,
Paul.

__________________________________________________
'84 K100RS (0014643) (owned since '85), 86 K100RS (0018891) with Martello sidecar (built as an outfit in '88),
'51 Vincent (since '67),'72 Montesa Cota (from new), '87 Honda RS125R NF4 (bought 2015) 
....No CARS never ever!