Ed
Life time member
I caught up with Tom and Kapt'n yesterday. my mechanical efforts or lack thereof were in vain as the guys were ahead of things and had Kapt'n all fixed.
Tom and Annie offered us some wonderful hospitality , much appreciated,  thanks to you both. 
during lunch , Tom brought out a nice piece of artwork , produced by a local Hunter artist.
magnificent detail , a priceless possession for any K owner . 
the pic is of Tom's K75S, with high bars and Givi top box.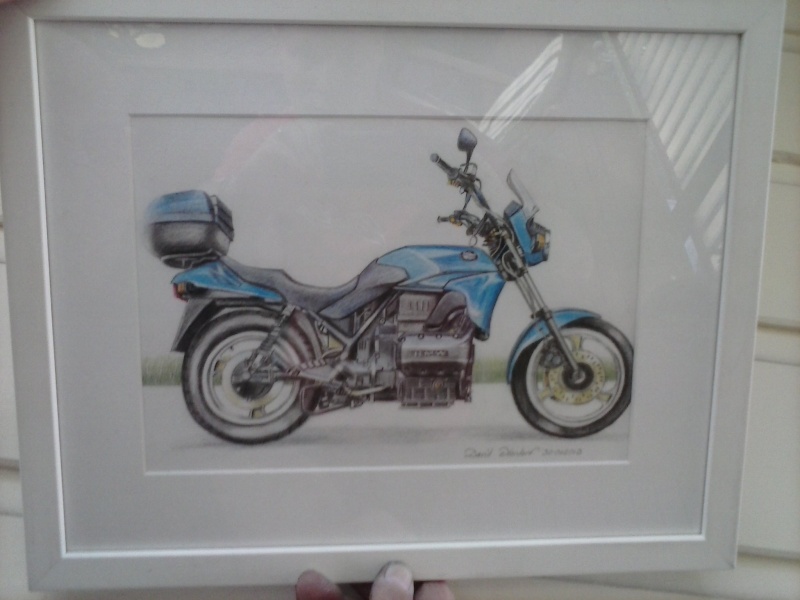 and the proud owner. grinning of course.
 and so he should be.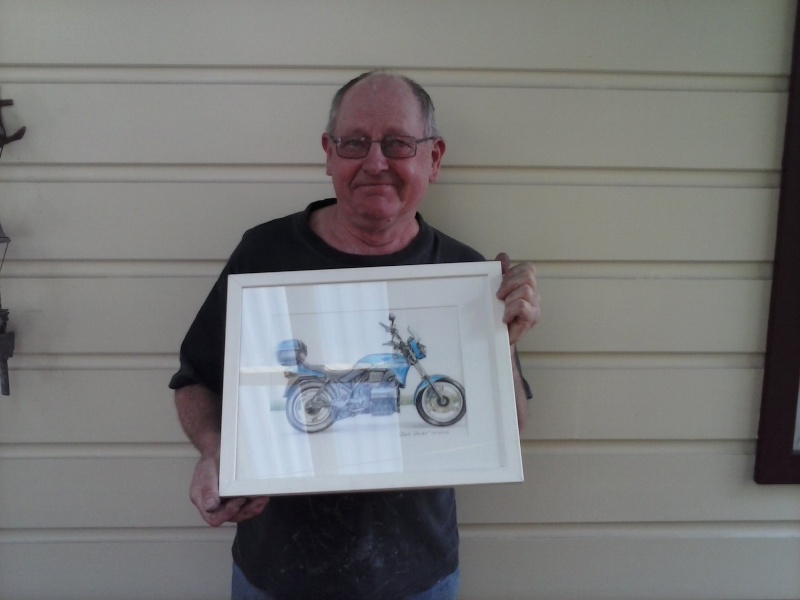 well done Tom , in getting Kapt'n sorted.
hopefully catch up again , with Kapt'n and Dicke and other Huntarians.
cheers Ed.
__________________________________________________
1993 K1100RS  0194321         Colour #690 Silk Blue  aka " Smurfette"
2018 Kart upgrade.