Jacod

active member

I recently put on one of those cheap eBay speedos on my K100 and to my surprise I got it all to work, I even used the OEM speed sensor. I did so by trawling through various forums for hours on end. Especially this one and the MotoBrick forum. 
I haven't got the gear position indicator to work yet. I have to start it with the clutch in and the N light doesn't illuminate because of this. I am hoping to use one of RBM's TGPI boards for this (let me know if it will work? Cheers)
To hopefully save any future tin bums some time I have explained below how I managed to get the speedo to work. 
First of all there seems to be two types of these cheap eBay speedos on the market that have differently colour coded wires so I'm not going to put up what colour went to where. The basic wire up is pretty simple you just need to decode their useless instructions. 
Unfortunately you can't wire the tacho strait into these cheap speedometers and you need to make a filter using a capacitor and a resistor as mentioned on another thread
https://www.k100-forum.com/t8232-electrical-trouble-mounting-aftermarket-digital-speedo
in this forum. The circuit mentioned in that thread didn't work for me at first, so I replaced the mentioned capacitor with a 10uf 23v polarised capacitor. Other than that the circuit was the same. 
I also needed to change my settings to 4 cylinders in the 'hidden settings' for this to work (see how below)
To access the hidden settings press and hold the button on the back for a while before you turn the ignition on, continue holding once you have turned the igntion on until the 'hidden menu' comes up. Short press the button to make a change. Wait without pressing anything for the flashing number to cycle to the next 
Press and hold the button again to cycle through the settings and save any changes. 
For my speedo the hidden menu items corresponded to the following:
Menu 1
is the circumference of the rear wheel (tyre) in mm ( I played around with mine, it is now quite accurate when set to 2060) you can calibrate your speedo using a 50 or 60hz soldering iron turned on and placed close to your speed sensor pick up as mentioned in another thread. To change it simply reduce or increase the circumference size accordingly.
Menu 2
is the number of magnetic sensors you have attached to your wheel (set this to 6 if using OEM speedo sensor).
Menu 3
is the number of cylinders (set to 4)
Menu 4
... I'm not sure but it could be the resistance setting for the fuel gauge (didn't change it)
Menu 5
is to reset the Odometer (not trip meter)
https://www.youtube.com/watch?v=NSXYYkXvISw
shows you how to access the hidden menu. 
The other thing that won't work off the bat is the fuel gauge. You will need to wire your aftermarket speedometer fuel gauge wire to the yellow wire of your accessories connector under the tank. Not all models have this accessory connector and if yours doesn't you're probably outta luck. For me, after wiring it to this yellow wire it worked perfectly without changing any of the 'hidden' settings. 
To get the speedo to work using the OEM sensor you can use the motometer board trick as mentioned in another thread
https://www.motobrick.com/index.php/topic,8017.msg59081.html#msg59081
. To wire it up follow RBM's instructions: 
BE - (an input) goes to Yellow wire coming from the sensor in the rear drive
"-" - goes to ground.  Also connect the Brown wire from the sensor in the rear drive to this terminal (this means there are two ground wires connected to this)
BA - (an output) goes to the speedo input on your gauge
"+" - goes to a source of switched +12V power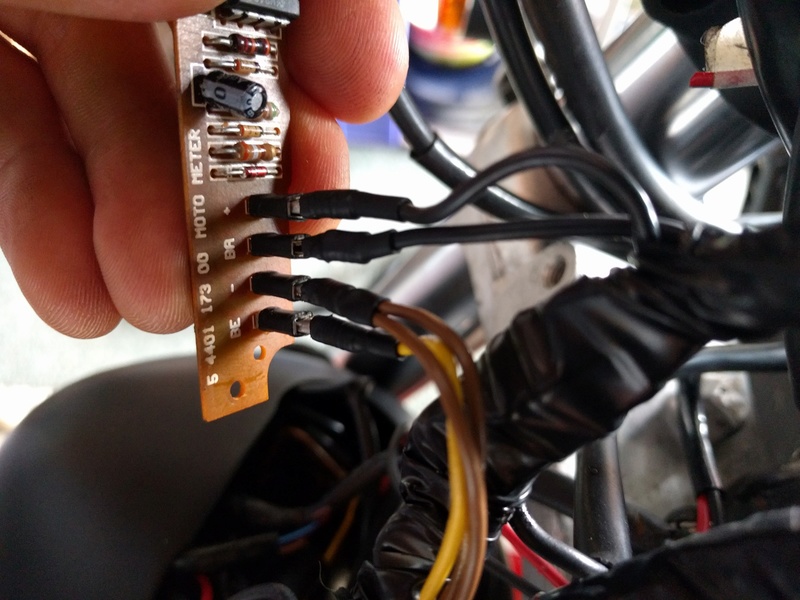 I also quickly designed and 3D printed a case to connect this which I fitted under the tank which works nicely. See pictures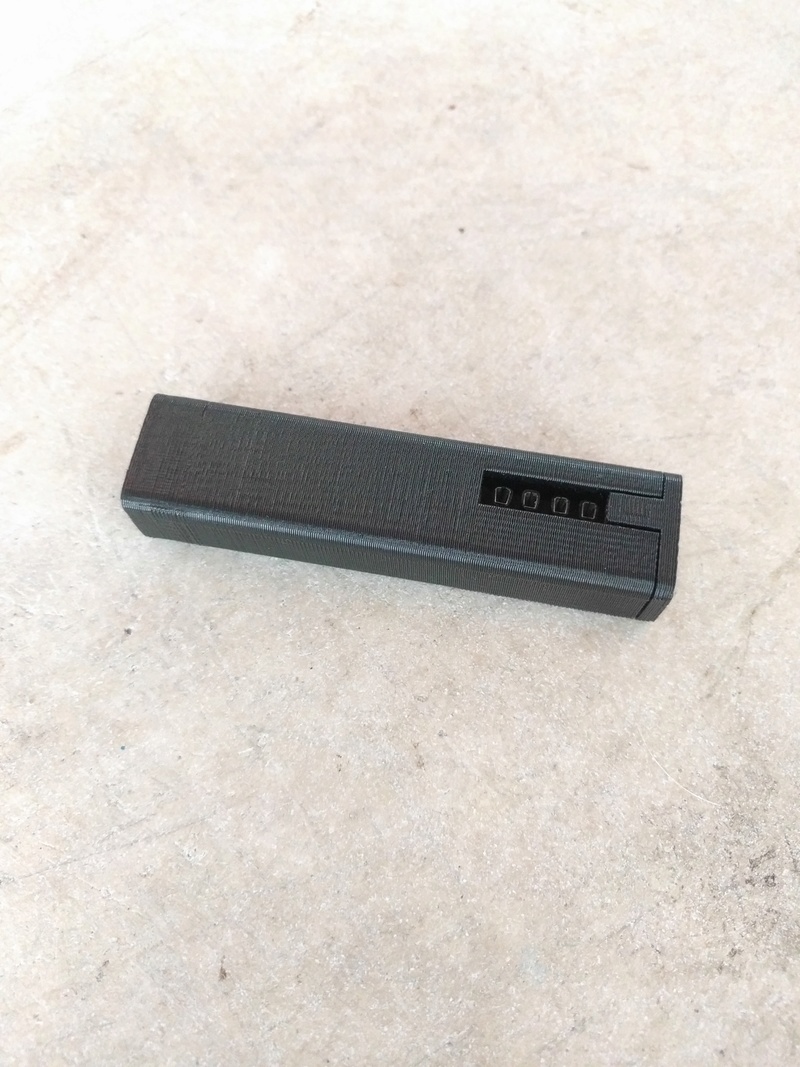 Things got a little tricky when you want to add some extra warning lights. (A side note; you need a battery indicator light for the battery to charge…) Some of the wires for the warning lights are negatively polarised (see
https://docs.google.com/spreadsheets/d/1qF1-ECuyT1TT5L72CG9wYYxpeZr1PPonn0LED-_cvD4/edit#gid=0
) meaning if you wired them up like you think you would a normal circuit they won't work. The trick to get these ones to work is to wire a good source of positive switched DC to the anode, and connect cathode to the corresponding wire.
I used a very basic LED and resistor combo to get this to work. And yes the battery charges.  See below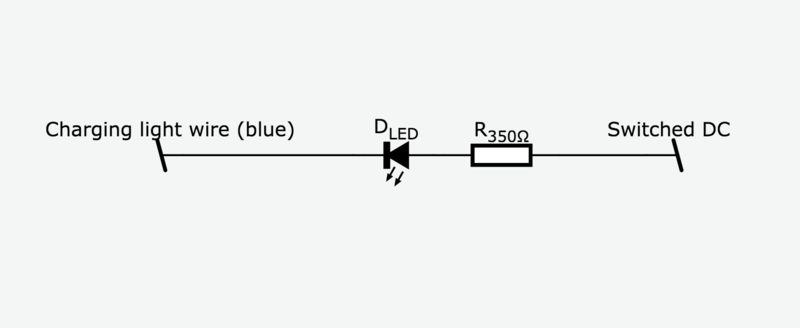 Check out my video of it working on YouTube
p.p1 {margin: 0.0px 0.0px 0.0px 0.0px; font: 12.0px Helvetica} p.p2 {margin: 0.0px 0.0px 0.0px 0.0px; font: 12.0px Helvetica; min-height: 14.0px} p.p3 {margin: 0.0px 0.0px 0.0px 0.0px; line-height: 16.0px; font: 12.0px Helvetica} p.p4 {margin: 0.0px 0.0px 0.0px 0.0px; line-height: 16.0px; font: 12.0px Helvetica; min-height: 14.0px}