Crazy Frog
admin
This is another bad weather related, but this is funny.
Last week, was spring break in our part of the world and many people took a week vacation south (Florida, Cuba, Dominican Republic)....
During the same week, we got pounded with 2 vicious blizzards leaving 90cms (almost 3 ft) of snow and ice. With the drift, I had up to 6ft in my driveway. The city was paralyzed for 2 full days.
Now, here is the funny part:
When people landed back from their vacation, they were greeted by the Halifax Airport employees handling free shovels in order to get their cars out of the parking lots. Apparently, you could see only the roof of the cars and the first thing you had to do was to be sure that you were shoveling out your own car and not somebody else.
I bet you that few people lost their sun tan in a couple of hours.
Born Again eccentric
will be visiting me in a couple of weeks, and I will personally greet him with a K size shovel.
Here is the newspaper article:
Halifax Airport employees offering shovels
This is what I had to shovel in order to get the car off the driveway. People on vacation got the same nice surprise when they came back.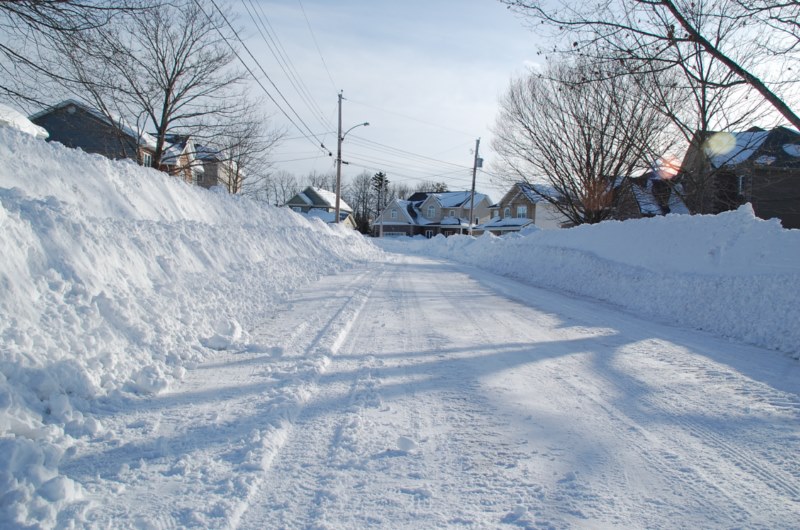 Hopefully, the bad time is over and I will be able to start working on the bike. Today I received my fuel cooler.
CF
__________________________________________________

1986 k75, 1985 K100rt, 1985 K100rt/EML GT2 sidecar,
1999 K1200lt/Hannigan Astro Sport sidecar.