MLR
active member

Point Seven Five, thought I'd post a couple of pictures to show where I'm coming from regarding the shim.
The first one clearly shows wear on the shim from the inner bearing race resting directly on it.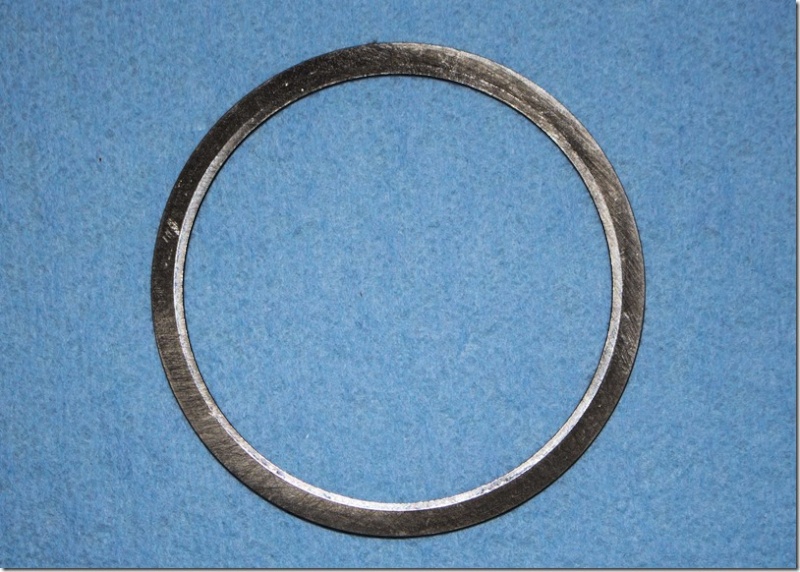 This photo shows a little wear on the gear facing from the shim. Note that it is unequal and goes only about 65% of the way around.
This photo shows unequal wear on the side of the shim facing the gear. It pretty well matches the wear on the gear face.
Nothing like developing a good neurosis!
 The bottom line is that I'm going to just re-install the shim as it was and be done with it, unless of course someone can feed my neurosis with something like 'Have you been adding an appropriate amount of blinker oil?' 
Another couple of weeks to go before parts arrive.