zach_ross
Silver member

I have been planning on updating the wiring on my BMW K75 to remove the standard controls fuse box etc and have chosen to do this by adding a M-Unit from Motogadget. The controls will be replaced with M-Buttons and the Speedometer/tach has been replaced with a KOSO T&T multifunction gauge. 
There are multiple examples of people adding a M-Unit to their K bikes, but the documentation is next to none, which is why I have made my own. I am posting this here to hopefully help others who are interested in a similar solution. Here you can see the wiring diagram that I have created for this solution.
WARNING:
This wiring setup has
not been tested
so if you want to use it please do this with caution, or wait until I have modified my system so I can tell you if there are any problems with the design.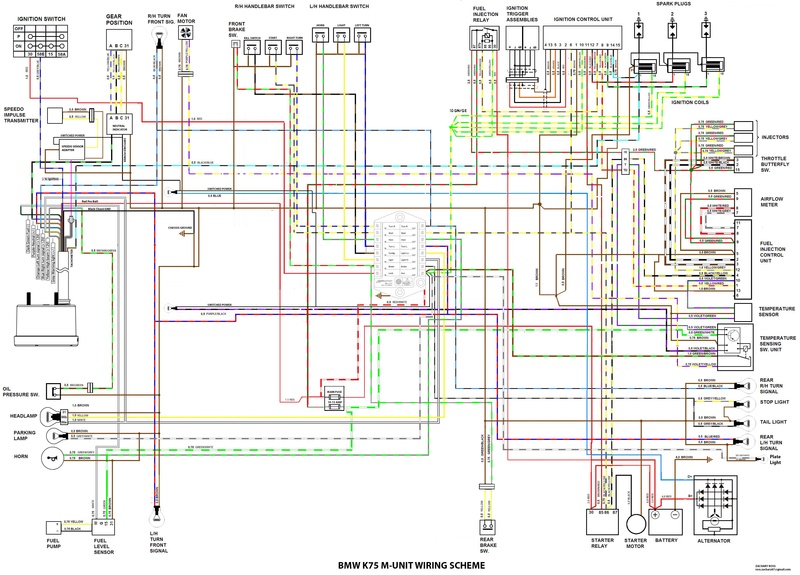 If you need a larger version of this file please PM me. Also if there is anyone out there that sees an immediate problem or has questions please contact me.
Hope this post will be helpful for your project.

__________________________________________________
Silver 1987 K75S