floyd
Life time member
At the request of a fellow inmate, here is a very simple and inexpensive way of replacing your missing or damaged RS mirror and indicator pods.
NOTE: This exact example will only work if you have higher handle bars fitted. In this case, I use RT/LT bars. If you use mirrors like these ones on the RS bars you will hit the fairing. Other options would include using a generic fairing mounted mirror or even a combined fairing mounted mirror/indicator unit like on many modern bikes. Bar end mirrors may also work...?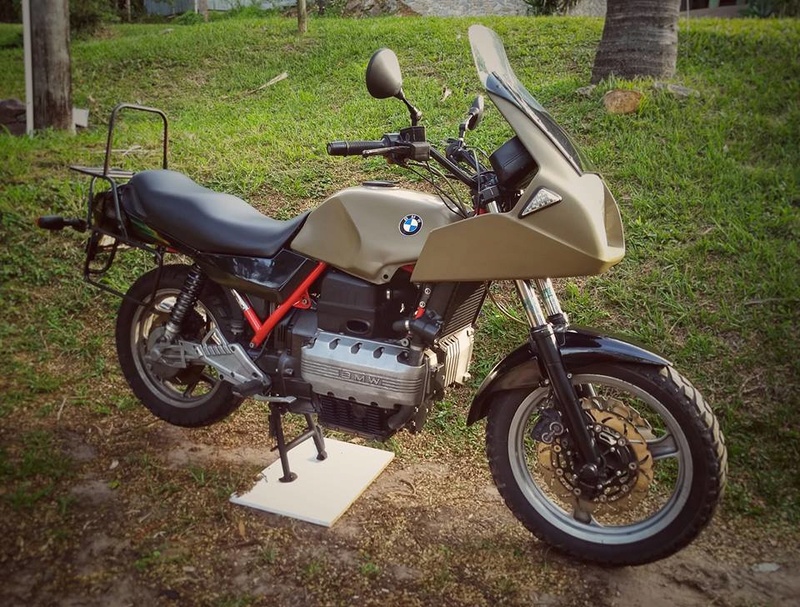 Search eBay etc for something like "flush mount motorcycle indicators". There are a few styles to choose from, but these triangle ones fit the fairing and style better than any alternatives I reckon. Plus they are mega cheap. I think Ive gotten a set of 4 for $5 delivered from China before...They are bright and visible enough in use too.
The clear lens is poor quality and breaks easily if struck hard by something like the ground. The indicators will still work though. I bought a set of 2, broke them and then ordered a set of 4 so I have spares...
I also suspect the lenses are not UV stabilized and will perish in a few years of Aussie sun. I have an older one on one side of the bike and it is slightly yellower than the other....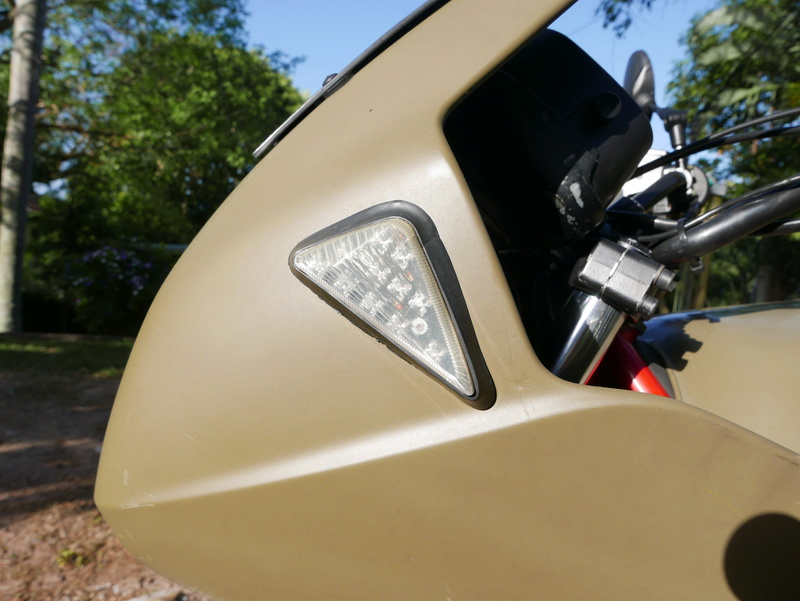 Inside the fairing....Here ive just pilfered a perfect rubber wire cover/grommet from a stock set of Yamaha XT indicators...(Im using XT indicators on the rear also, but thats another story....)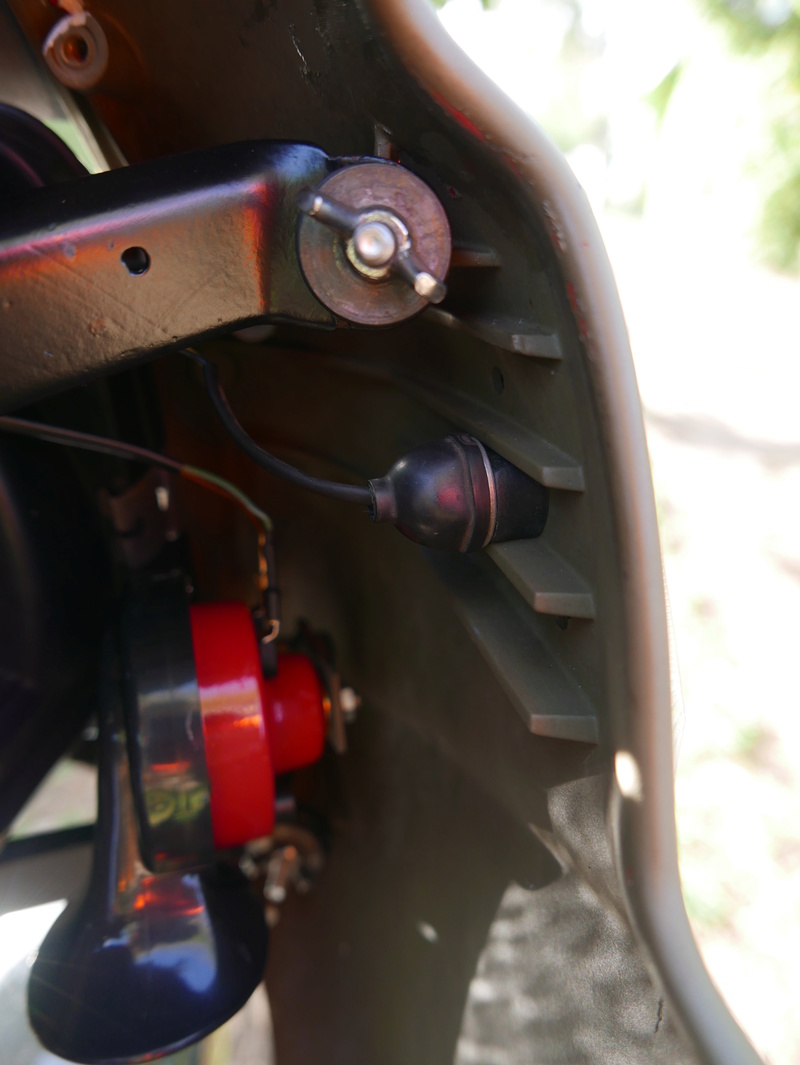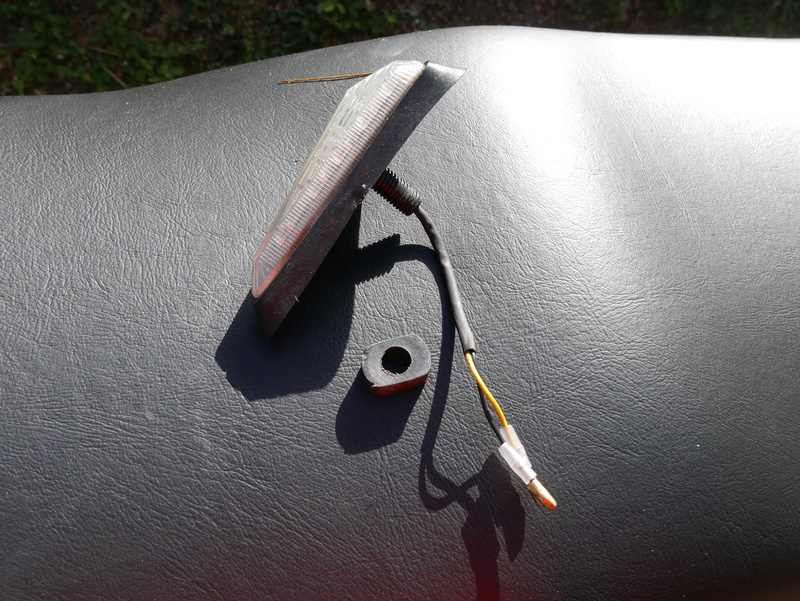 This is a little plastic piece I filled down to sit in between the 'fins' on the inside of the fairing and allow me to fix the indicator on nice and tight.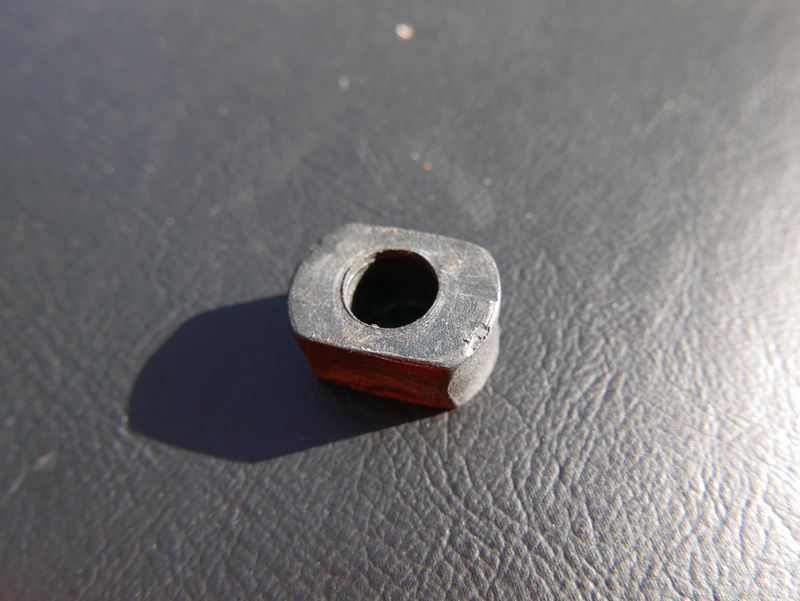 Ive used a few sets of this style mirror on a few bikes and love them. Search for 'folding motorcycle mirror' or something similar....about AUD $25 delivered...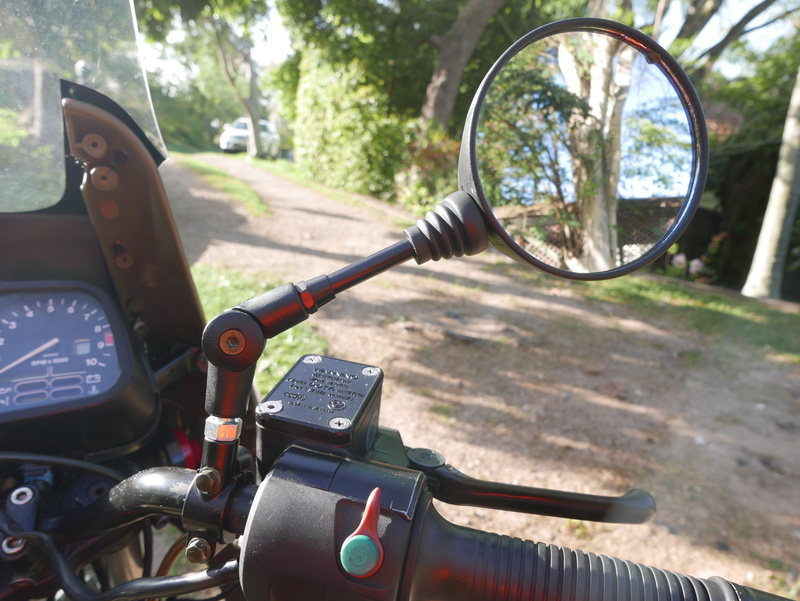 Generic 22mmx10mm mirror clamps - about AUD $2 on ebay....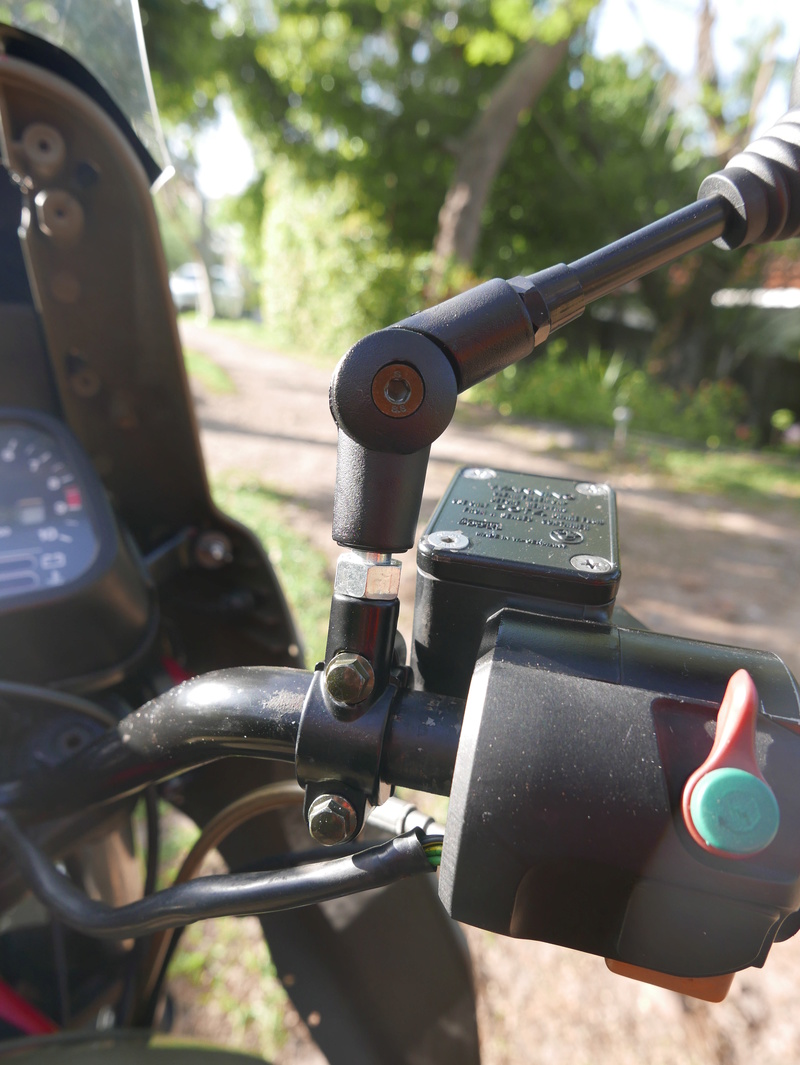 __________________________________________________
K100 with lots of K1100 bits - mongrel of a thing...