timz10000

Silver member

My 1985 K100 has a problem where it will run for 10 minutes and then dies.
I had replaced my Hall sensors themselves by drilling out and riveting new ones in the old wiring harness and plate but that didn't fix the problem, so I just bought a new Hall Effect Sensor for Euro Moto Electrics. However, now the bike won't start at all. For troubleshooting I put my old one back in and it still behaves as before - runs 10 mins and dies.
Could it be that the sensor I bought is faulty? I lined the new one up with where the old plate was, is it possible the timing is off and it needs to be rotated to work?
Anyone have a guess?
(I've replaced or tested swapping in from another bike the ECU, ICU, coils and radiator temperature sensor so if my problem ISN't the Hall sensor I'm just at a loss)
This image is of the original Hall sensor reinstalled, and the new one I tried held up in front of it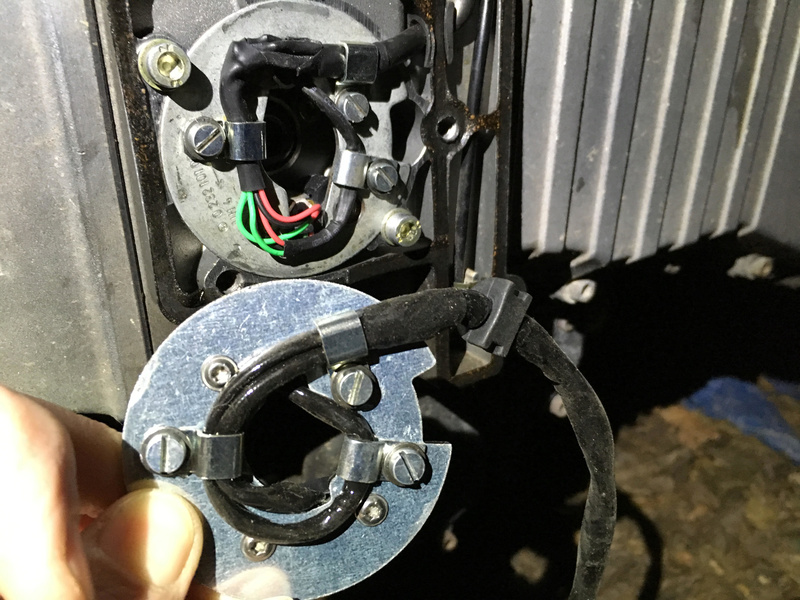 Last edited by timz10000 on Tue Jan 02, 2018 12:38 am; edited 1 time in total

__________________________________________________
1985 K100