Packo

Silver member

I have been using Rose joints as the pivot for a sidecar swingarm, see photo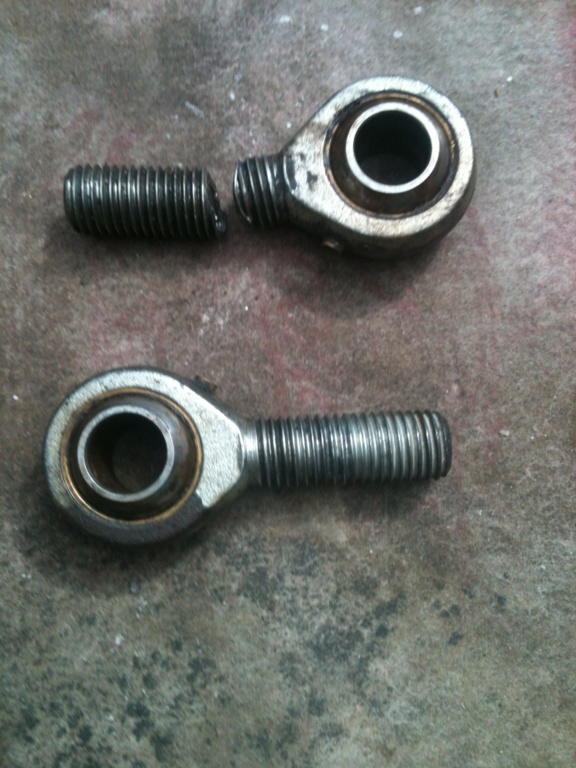 They are 16mm in size
One joint has snapped  through the threaded part and both of the spherical bearings have got some movement due to wear. Not sure whether the break was due to movement in the spherical bearing because of wear or whether it was not big/strong enough or a combination of both.
Initially I thought I would increase the size and quality of the joints but this is not possible unless I rebuild the whole system. These joints have been on the bike for about 10 years
I think in future I will check for wear annually and maybe swap them out regularly.
Now here is the question:
If I was to get the same size but better quality rose joints, say racing or aviation spec would it give me a stronger and more durable product ???

__________________________________________________
______________
 
83 K100 HRD Outfit
77 R100RS
1992 K1100 Outfit
1983 K100