dallasf

Silver member

Hey,
I have been down a long and time consuming road with my first k100RS. It was a non-starter and I have done a heap of work to get it up and running again to bring it back.
Long story short, my previous transmission was a k75 which is a different clutch pushrod to the k100. An amazing member gave me a replacement transmission from a K1100. I sourced the new pushrod for this transmission.
Pretty excited to get things back together, however concerned about the pushrod installation.
If you take a look at the image below, it stipulates the way the rod should be installed.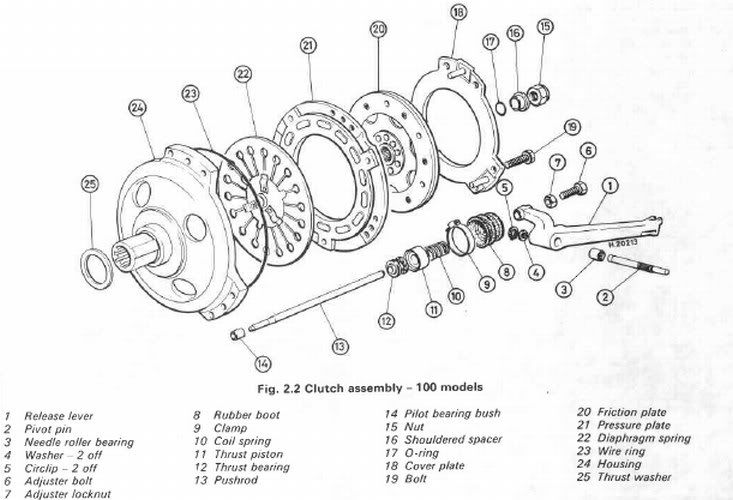 I have removed 8 through to 11 to insert the rod.
This is where I am confused. After removing 11 - Thrust Piston, I can see the bearing which has a circlip around it which I am assuming is 12? It looks like its a part of the transmission not 12. 11 and 12 appear to sit inside each other.
The reason I ask is 13 goes after this and I am very confused. See the picture below of the actual transmission.
So I guess do I just insert the pushrod in as per the above image and I am good to go?


Last edited by dallasf on Mon Jun 07, 2021 1:45 am; edited 1 time in total

__________________________________________________
1989 k100 RS SE - 168,000kms