floyd
Life time member
There are two kinds of people in this world. Those who post stories and photographs of the bike build they have just
conquered
- and those who merely ruminate, speculate, and postulate...
So let me tell you my plans!
But! rest assured dear reader, this build will most certainly happen, failing some sort of curse or cataclysm that is. You see parts have been ordered, donors have been recruited, enthusiasm has been amassed. And behold! The title page of the project's ledger proudly states – "TRACK BIKE"
Perhaps I am having a millennial's early phase, midlife crisis. Approaching 40 (oh my), suitably mortgaged, the proverbial bun is well and truly in the oven – and now all I find when I stare into the abyss is a terrible figure, beckoning me forward with one of its Dainese gloved skeletal hands, and a pair of crusty leathers held out in the other.
So I ask the wife, who am I to protest such primal visions? She, but of course, was forced to sympathise with my predicament and indeed come to see the sense in what can be the only solution – A Franken-K-80's-Style-Track-Weapon! And they all lived happily ever after.
The basic recipe has been settled upon.
Frame
– K1100 – The most developed and beefiest of the steel K frames, and I have one gathering dust in my mums shed (see, Im a good millennial)
Forks
– K1100 Marzocchis, potentially with a set of Andreani fork cartridges to bring complete adjustability. I didnt want to go down the USD route for a number of reasons (drastic change of geometry, the 'zocchis are pretty good, 80's aesthetic etc)
Engine
– K1200 – because 120hp and Motoronic 2.4. Will use the 1200 ecu, throttle bodies etc but will use the 1100 airbox
Wheels
– K1200 – because good rubber options
Final drive
– K100 Monolever – because I like them more then para's - and I have a RAM shock for a mono.
Will use BSK Speedworks rearsets, I have a S1000RR front master cylinder and clutch perch, will get a Domino throttle too. There is also a Chinese alloy ebay radiator coming.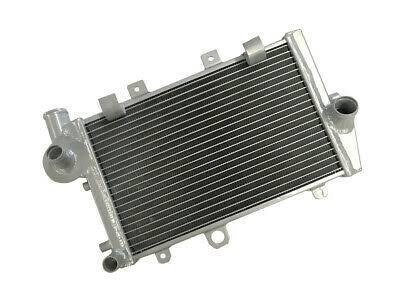 Here is the K1200 donor - she will be offering her howling heart, soul, and, ur, feet to the cause.
Got it cheap, in nice enough nick to go on and live another life, but not nice enough for anyone to get their knickers in a knot at my savagery. Will be selling what is not used.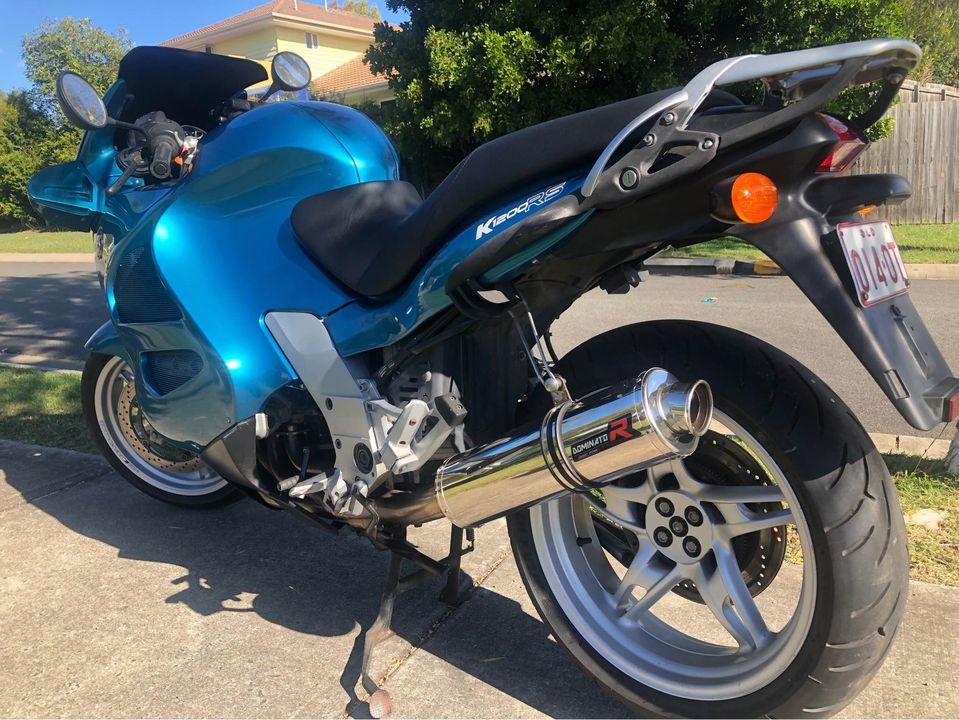 The 1200 comes with this near new Dominator brand full exhaust - header, collector and muffler. Reckon I should be able to use it on the track bike.
I would love to own a mill and a lathe and posses the skill to make nice parts, but alas I cant find anyone to swap my left nut with, and no matter how long I wait at the crossroads, the devil just dont show. So, will use these clip-ons and top triple clamp on the 1100 forks instead.
Will then need to find some suitable body work from a local race fairing supplier. There is way more choice for this in Europe but postage will be insane, so will just have to make do.
The goal is for it to be as stripped down as possible but still with ability to perhaps one day wire in an m-unit and some lights, and rego it. But regular track use is the primary goal. Will be taking plenty of ahhhh inspiration, yeah inspiration from the BSK bikes and the Cobas replica
 and a big shout out to TWB and his magnificent big block build - much info will be gleaned from there for sure.
Will be making a start on all this quite soon, just need to get home from here in the Top End to my workshop and the myriad packages awaiting my blade!

__________________________________________________
K100 with lots of K1100 bits - mongrel of a thing...