bolts
active member

When I
purchased my 1985 K100RS it came complete with panniers and the BMW 22 litre
top box. After a while I realised there are shortcomings with BMW top box (apart
from small capacity), such as the way the latch operates effectively reduces
the available volume as jackets, wet gear etc. can get caught in it. The lids
also have an unfortunate habit of opening when barrelling down the road,
scattering stuff everywhere.
I looked at getting a Ventura type rack and bag but it is not compatible with
OEM panniers, at least for 8V K100RS. I decided to purchase a new top box (with
universal mounting plate) and a mounting rack from the wreckers. However I was
concerned about the ability of the fibreglass tail section to cope with the
extra load and came up with the idea of using eye and eye turnbuckles
internally in the tail section.
When I attached the 'new' mounting rack, I used allan head bolts and the largest
washers (OD), that would fit. On the top side I formed washers to the shape of
the tail piece as best I could.
I discarded the original mudflap retaining shackle for 2 m6 bolts approx 25mm
longer than those on the shackle and then placed 2 washers above the nyloc nuts
inside the tail piece.
Next was the fiddly part. The turnbuckle eye ends now had to be bent to shape
(using heat) to fit one end over the mudflap bolts and the other over the allan
head srews. Once all the eyes are bent to shape it was just a matter of
tightening each turnbuckle to make them tight.
eye to eye turnbuckles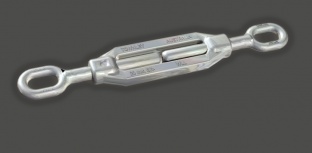 mounting plate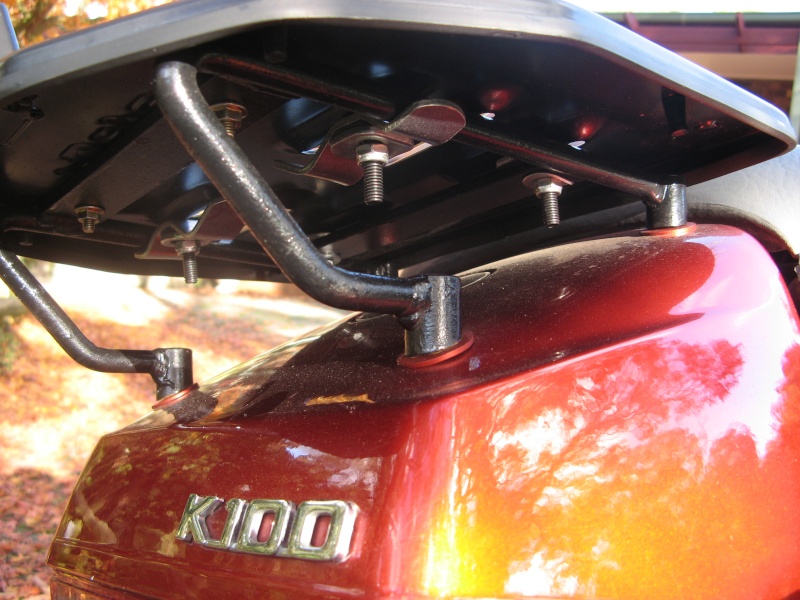 mudflap bolts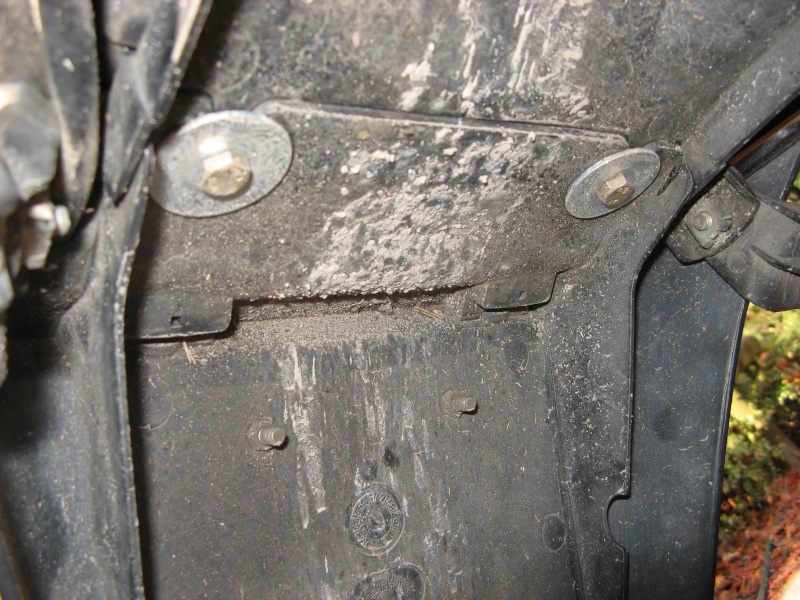 inside tail view showing 4 turnbuckles with eyes bent and washers
finished job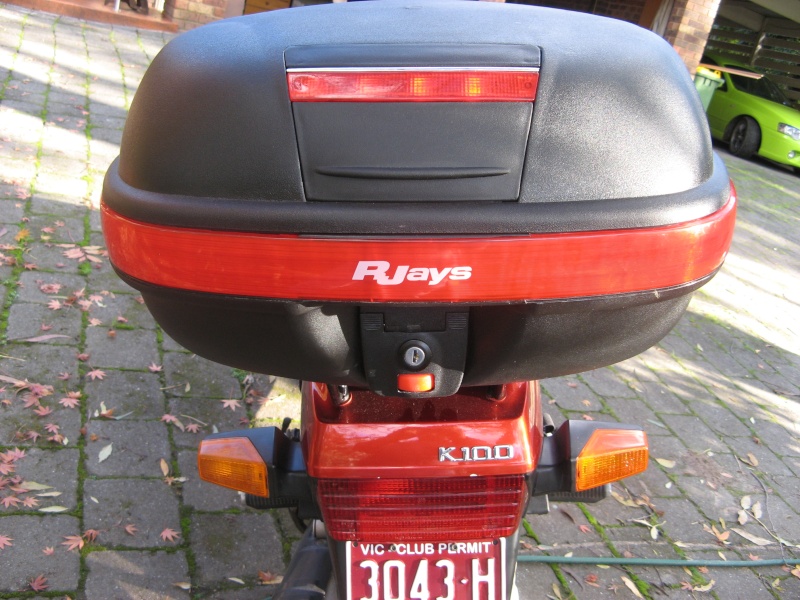 I have since travelled close to 1000kms and have had no problems with the turnbuckles working loose.
Hope this helps someone.

__________________________________________________
1985 K100RT, VIN 0029031
1985 K100RS, VIN 0083583
1973 Honda CB750
1948 AJS 500
All on club plates