diesputnikdie
active member

Got the cylinder head off last night to replace the cylinder head gasket and clean out the carbon when I noticed a heavy amount of white material on the exhaust valves.  It didn't come off with solvent like the carbon did elsewhere, and it was as hard as a ceramic.  As far as I know, the valve head should be smooth and reflective like stainless steel but it was on there so well that I just can't tell if it needs to be removed.
Should I grind this stuff off and recheck clearances?  Do I need new valves? I see that the valves (#11 34 1 460 201) are in the $135USD range (For one? For a set? It's unclear) so an aftermarket part would be desirable.  The problem is that the only info I can find in regards to the dimensions of the valve is a diameter of 30mm.
Thanks for the help!
Here's a pic before cleaning.  Nasty!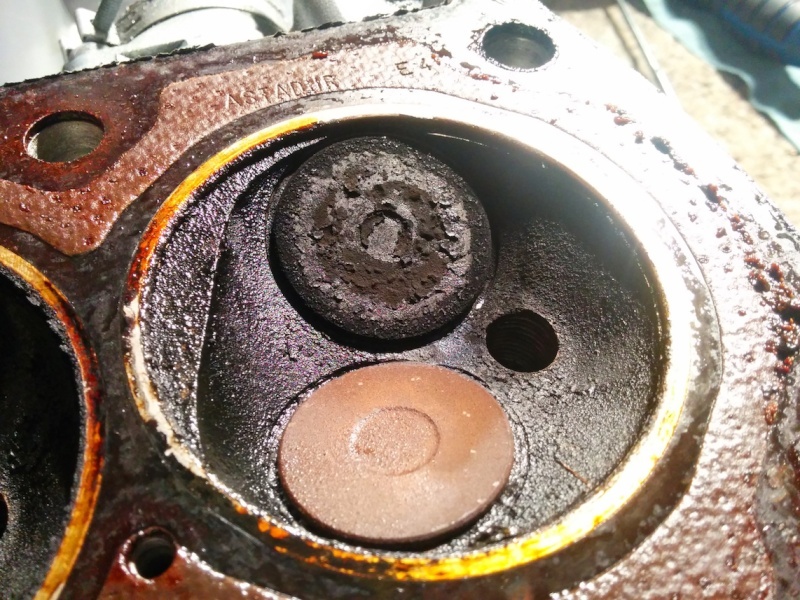 And here's a pic after.  You can see that the condition of the exhaust valve didn't change much, if at all: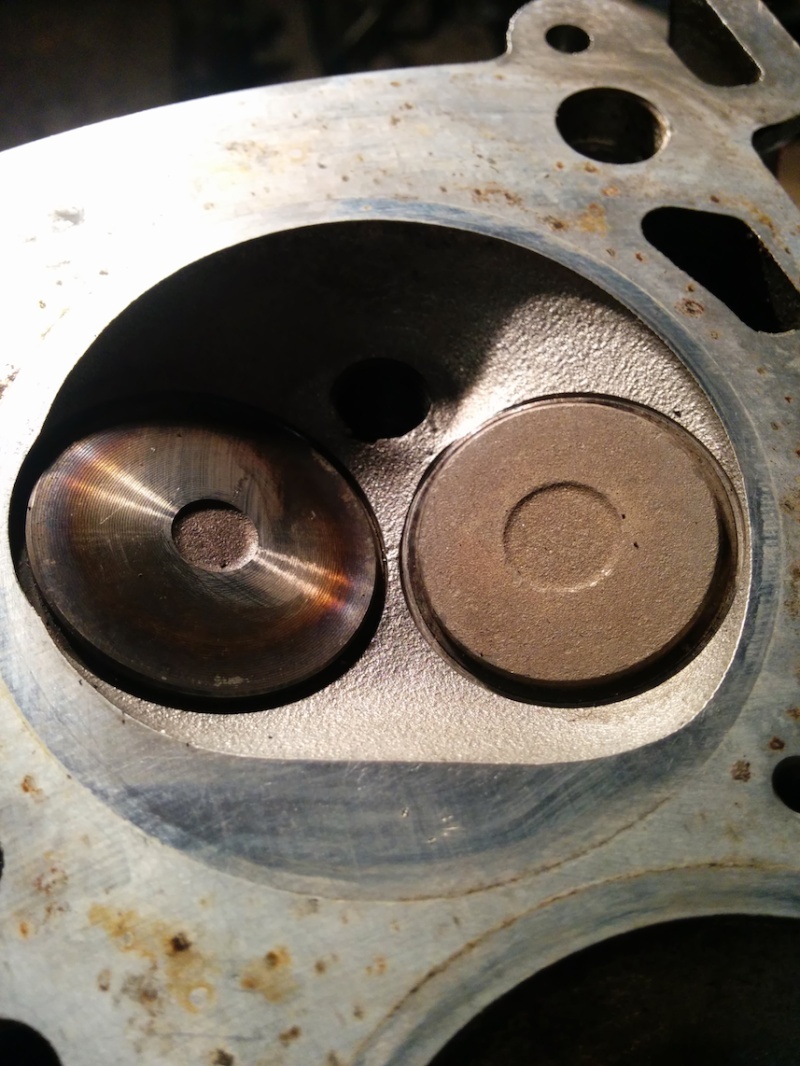 __________________________________________________
1985 BMW K100RS (SN:0040831)