Chocolate
Life time member
Hello!
The last days my bikes (K75, 1991, 45tkm, no ABS, garage parked)
ignition turns of while I'm riding,
not very often. Just for a split second, I realize it while riding, there is no response from the Throttle for a split second. The warning light goes on, I have to use the hand break and rear break to turn the light of again.
I still can go on riding, happend only a few times.
A other issue I had once, was 
I could not start the bike
, I turned the key and nothing happend, no light, no sound from the fuel pump.
After turning the key a few times it worked again and I could start.
I still can ride the bike, it runs except the issue, perfectly.
There are days without any issues.
I assume Cleaning the bike ignition switch could be a solution?!What are your suggestions?
Cheers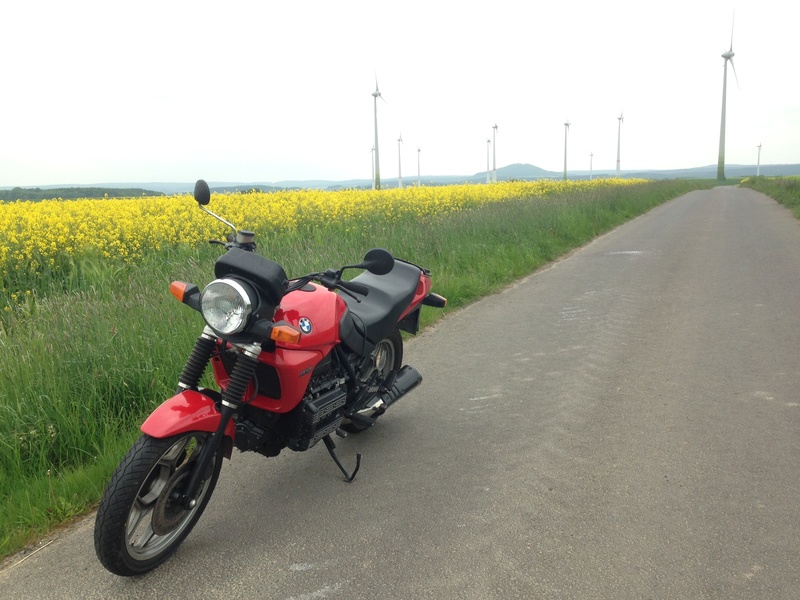 Last edited by Chocolate on Fri Aug 26, 2016 10:08 am; edited 1 time in total

__________________________________________________
Only a few activities make me experience my senses in a way motorcycle riding does, it is like swimming in the nude in a river.
K75 BA/1992 ABS, K75 BA/1991 noABS, Ducati, Mobylette M1/1973