Tesla13BMW

Silver member

Hello all
Today I successfully dismantled the '86 k100RS forward to the rear main seal. Replace that tomorrow!
But on the way I found that the gear position sensor has disintegrated although still working.  Is there a fix for this or is replacement the only option.  I thought putting a section of PVC tube around it and filling will some sort of epoxy.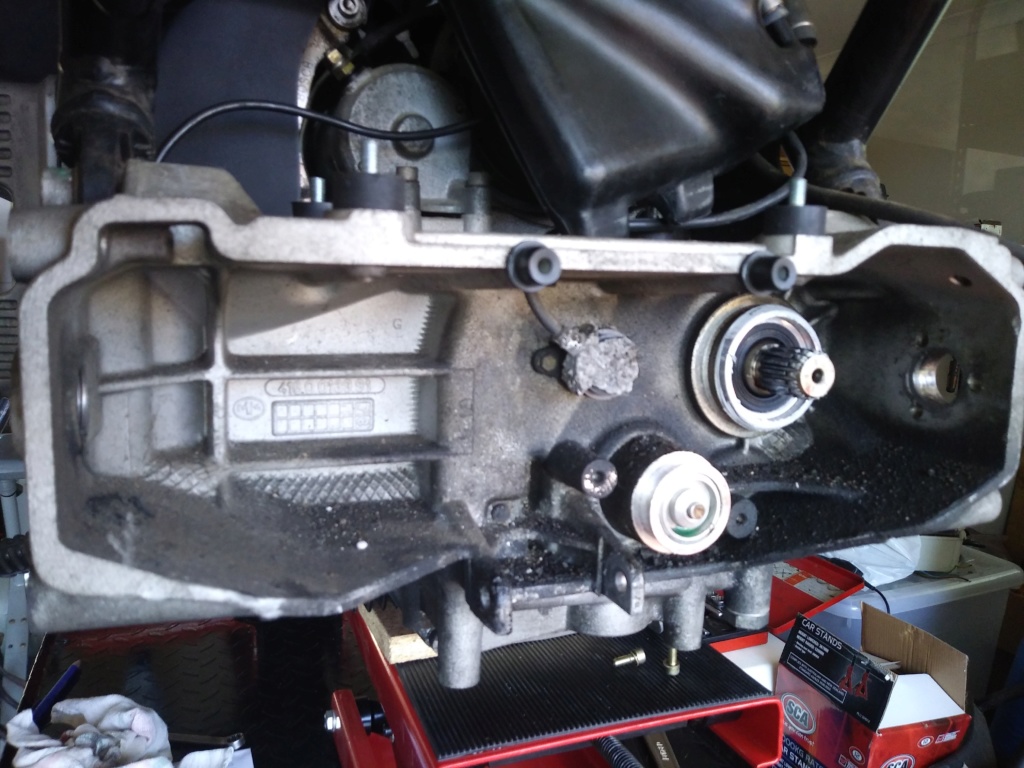 The other issue I had was the clutch housing cover was quite rusted and proved a real battle to separate it from the clutch housing.  Although the pins aren't corroded they are very tight in the clutch housing.  Can they get bent on assembly or removal?
What plates are factory marked?  I looked at clutch kits and they supply the diaphragm spring, pressure plate, clutch plate and the housing cover.  Therefore I consider the clutch housing must be "true" i.e. balanced and it is only the pressure plate and housing cover which have factory marks on them to be fitted 180 degrees from each other.
My concern is if I fit the housing cover and the locating pins are bent that the next time I go in that it will not come off!  As said it was a real bugger to get it free this time.
Any suggestions would be gratefully received, at 850 AUD for a clutch kit, I'd rather use what I have!
The clutch plate is at 5.2 mm so will be going back in.  I am surprised it is this worn, recalling a new plate to be 5.5 mm, as the bike only has 11,000 km on it!

__________________________________________________
Brisbane, Australia.  '86 K100RS