daveyson
Life time member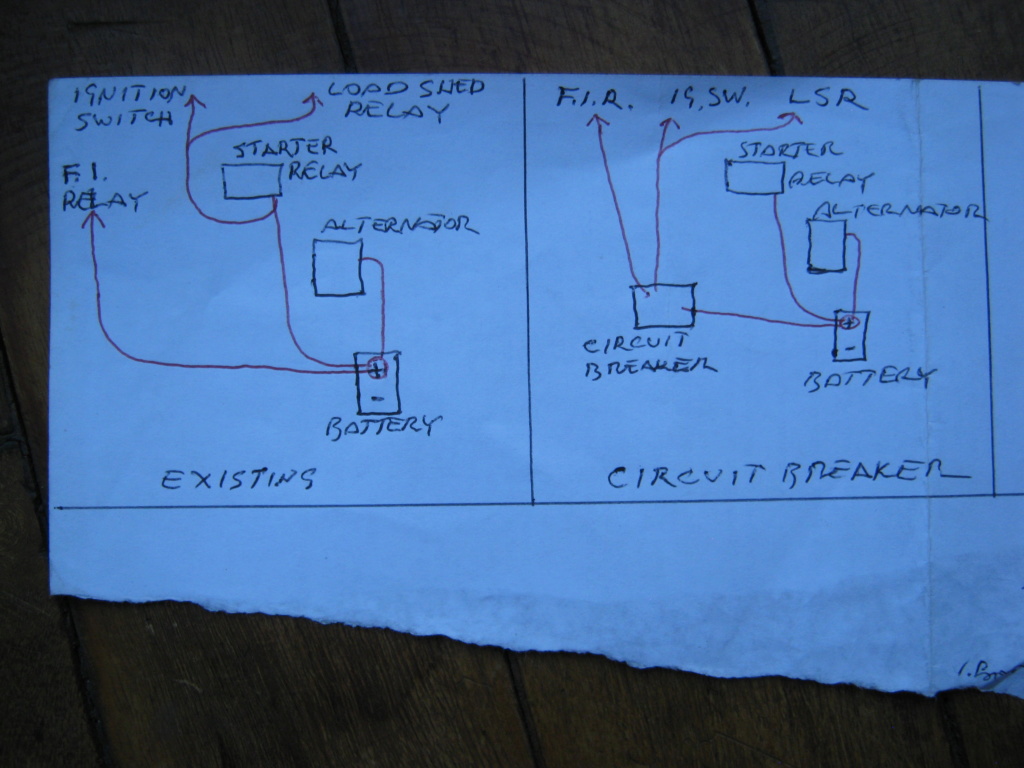 Here is an option to consider if you're interested in reducing the possibility of damage to your brick from a short circuit.
1- Remove the fuel injection relay wire from the positive of the battery (the thinnest of the three)
2- Snip the red ignition switch wire at the starter relay (the thinner of the two)  but leave enough length to add a connector in case you want to reverse the procedure.
3- Connect these two wires to the auxiliary terminal of a 15 Amp circuit breaker.
4- Run a new wire of good diameter from the battery positive to the circuit breaker battery terminal.
5- Bolt the circuit breaker where you like,  on top of the coil cover is a good spot, I think. Then tidy up the wires.
A "B-curve" DC circuit breaker is the best option.


Last edited by daveyson on Sun Feb 16, 2020 11:36 pm; edited 4 times in total (Reason for editing : added photo.)

__________________________________________________
11/1985 bmw k100rt (late model)  Vin. 0090567
 ~120,000 km