Motorbike Mike
Life time member
Hello chaps,
Some of you will know already that I have a JJ Cobas replica. Last year it had an 8 valve 1000cc engine but it wasn't quite enough and cooling was marginal/ inadequate with only 90 BHP at the rear wheel.
For this year I wanted more but couldn't find a k1200 motor so I settled on an 1100 and breathed on it! The head has been skimmed for more compression, 1200RS cams, ports looked at with some internal lightening and other (secret) modifications.
Now, as the 1000 had trouble cooling I needed to improve that department but in order to keep the look of the copied bike I can't get a larger radiator inside the fairing so additional oil cooling seemed to be the way to go but, the 1200 oil/water pump doesn't go straight on to the earlier motor so my question is, has anyone managed to get the 1200 part onto an earlier K block and if so, would you share the solution?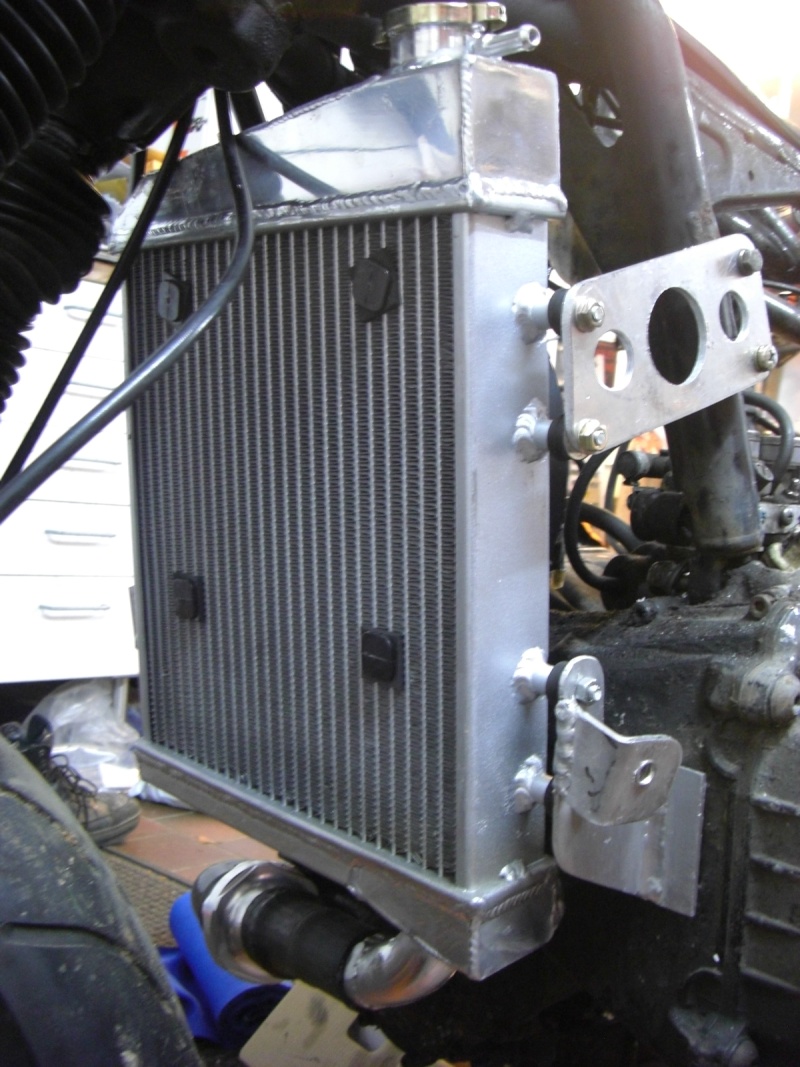 It's just not enough!
Mike.