jns

active member

Hey there,
Last week, I had the old valve stem seals on my '94 K1100 RS removed at a shop (I could not get them off myself with the universal Chinese valve seal removal pliers I bought).
Today, I installed the new seals by carefully hammering them on with a socket that fit nicely over the seals. I did not have the stems installed while doing this. I hammered softly and stopped when it bottomed out; the sound and hammer feedback changed, telling me the metal part of the seal reached the metal part of the stem guide.
Now, what worries me is that the circular springs around the top of the seals are quite exposed for all but one of the seals. In fact two of them came off by accident and I had to put them back on. Below are pictures of the seals in question. Unfortunately I did not take pictures of the old seals to see whether this is normal or whether the springs should not be directly visible from above.
Can you possible hammer the seals on too far, causing the stem guide to push out part of the seal rubber, and hence the spring?
The one on the left is the only one with the spring not being visible:
Here the springs are all exposed: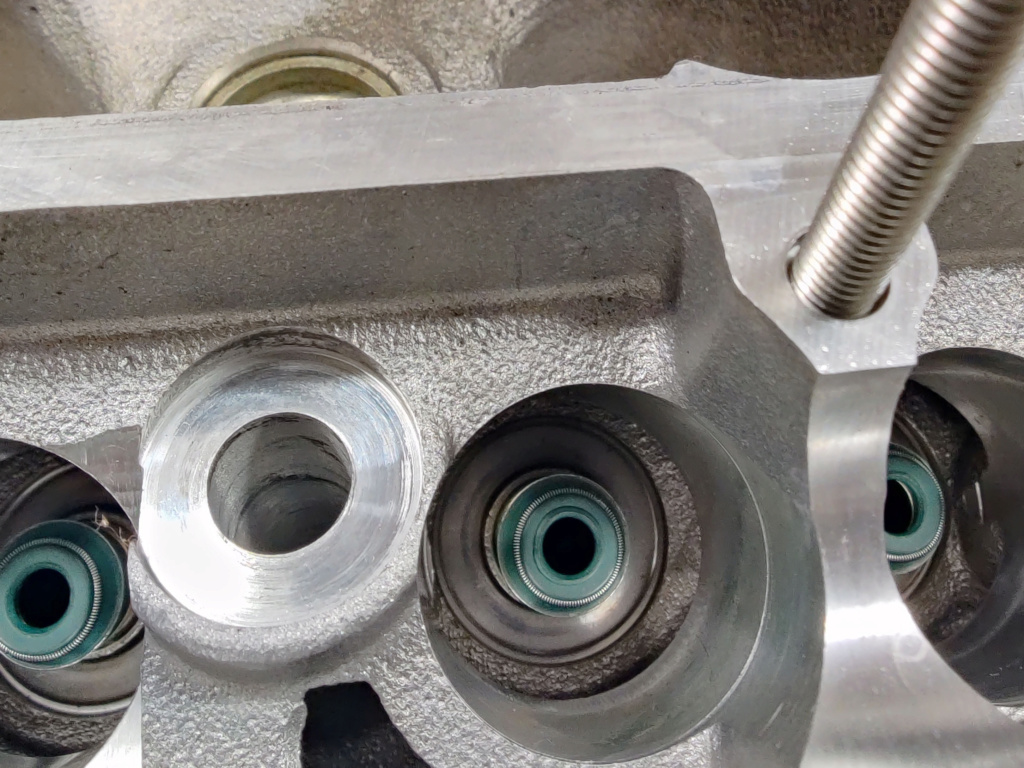 Any experiences to share in the forum?
Thanks!
Jonas