charlie99
VIP
well as started in another post here in the forum i have a restoration of our fuel level senders going on .
luckily on previous restorations the fuel level resistor - wiper has been in relatively good condition enabling me to just clean the rust off and resurface the resistance winding for a good operational result.
but i did acquire another unit via "frank the rat " from thom Hellbreakers ..(sp?) in holland , who offers  a lot of recycled parts .
this one was well and truly cactus . with just the mechanical parts seeming to be ...erm ...existing?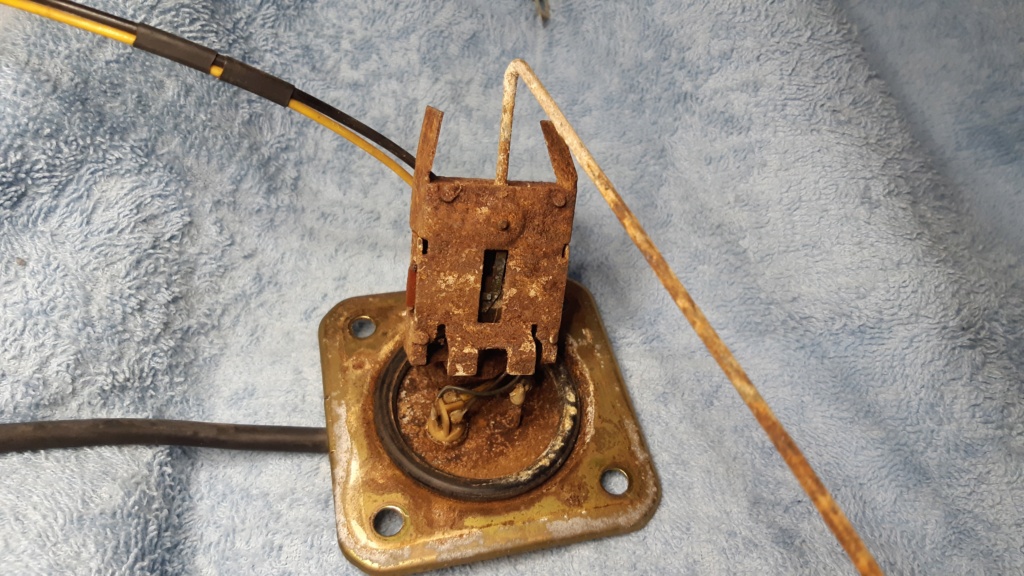 so on disassembly found the resistive windings actually corroded through in quite a few places .....bugga !!!!
ill step ahead here with the pic , having found a what seems to me a suitable resistance wire to replicate the winding , after a couple of attempts to buy the correct thing .
 it seems that 50 ohms per meter will suffice for the job , with just some simple calculations , available from a local (aussie) supplier ....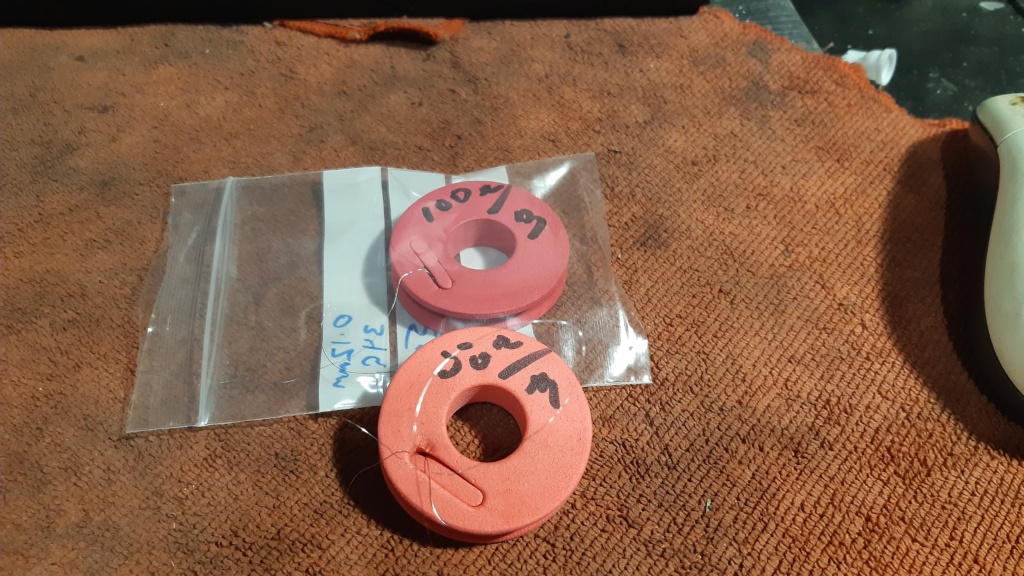 here it is , with now a sample of the nichrome wire i found that should be suitable across the windings . notice the frayed windings of the base backing  ...
just using my favorite nylon brush on the drill i was able to clean up the assembly , reasonably well .... with a rotary tool used to polish it up a bit more , but still leaving some traces of corrosion in there .
just arrived today i purchased a litre of "kbs Rust Blast ", which is supposed to cut the rust , etch the base material and leave a coating of zinc phosphate ...ready for electroplating some zinc back onto the surfaces . Well thats the plan going forward , possibly with a little nickle as well . unsure if i need to apply chromate after the zinc plating ...?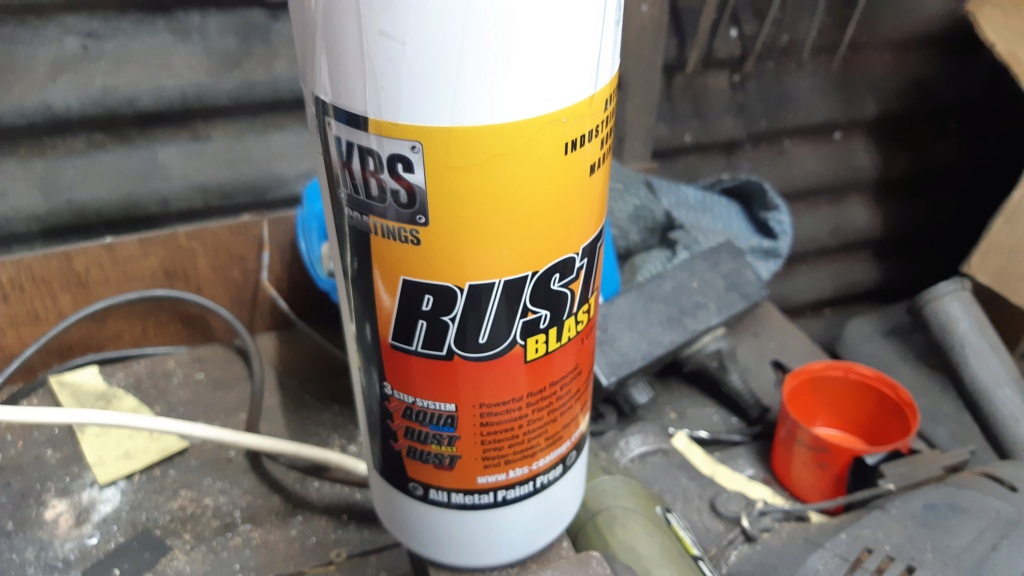 here's the result of the rust blaster ...looks as though it has done what it says ...win !!
so now considering the way to wind the coil across the base , keeping in mind the length needed to cover the wiper sweep ... i think ill have to find a .75 or .50 mm pitch bolt to lay down the windings with more or less equal turns
hopefully i have some bees wax on the way , as the windings are retained with something waxy ....and also to cover the electrical connections whilst in the electrolysis bath whilst plating happens ..
the journey continues
what do you think ...so far ?

__________________________________________________
cheezy grin whilst riding, kinda bloke ....oh the joy !!!! ...... ( brick aviator )

'86 K100 RT..#0090401 ..."Gerty" ( Gertrude Von Clickandshift ) --------O%O
'86 k100 rs.. #######..  "Fred " (f(rame) red ) ( Fredrick leichtundschnell ) - -
bits and pieces from many kind friends across the k100 world ...with many thanks ..
1987 k100rs ########   "Red"  - (red sports rs TWB style )
1989 K100rt #009637   "Black Betty"  (naked rt ala Nigel , now sporting an rs main fairing )